How to Cook With Mustard
From Marinades to Mix-Ins, Make the Most of Mustard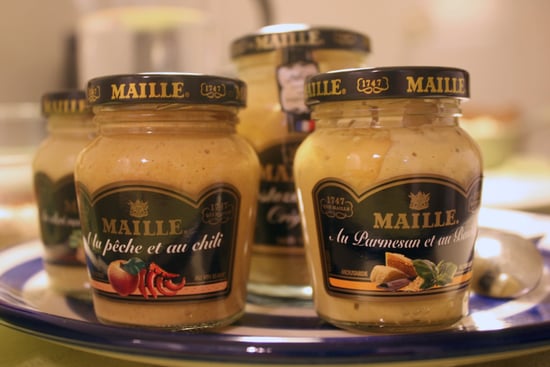 Source: Flickr User jlastras
While mustard's always delicious slathered onto your favorite sandwich, there are so many ways to go beyond the basics and get creative with this common yet versatile condiment. From marinades to mix-ins, there are plenty of ways to make the most of mustard for your next meal.
Give your casseroles a bit of bite.
From shepherd's pie to mac and cheese, a spoonful of mustard can go a long way when developing the flavor profile of a classic dish.
Make a tangy dressing.
Whether you're making classic honey mustard or you're mixing things up with a standard vinaigrette recipe, a little mustard can go a long way.
Read on for countless more uses for mustard.

Serve a mustardy sauce alongside meat.
For breaded pork chops, try reducing mustard with onions, white wine, and a splash of cream. If you're steering clear of alcohol, try mixing a mild mustard with dill, honey, and water for a fragrant sauce.
Dab some in egg dishes.
Deviled eggs and egg salad both put mustard to the test, so why not think out of the box on this one. An omelet or scramble can benefit from just a dab of mustard added to the mix.
Add it to a mundane marinade.
By adding mustard to a honey and soy base or a marinade made up of red wine vinegar and garlic, this tiny step helps take an ordinary recipe to the next level.
Stir in something spicy.
If you're a traditional type of gal who likes her mustard spread thick on a sandwich, consider mixing in a little curry powder, wasabi, or paprika for an extraspicy kick. Who knows? Maybe you'll discover your new favorite condiment.
Any unexpected ways you use mustard when cooking? Chime in with your creation below!