How to Cook Raclette
Dinner Party Winner: Raclette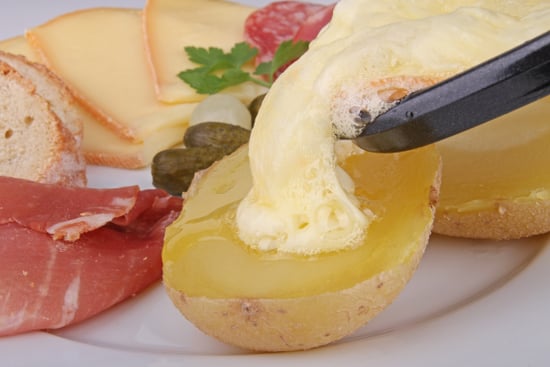 Do you consider yourself a big fan of cheese fondue? Then I'd be willing to bet that if you experienced the beauty that is raclette, you'd be bound to adopt it into your entertaining repertoire. Raclette is both the name of a raw, semisoft, earthy yet mild cow's-milk cheese and a Swiss communal dish that heavily relies on the cheese at hand.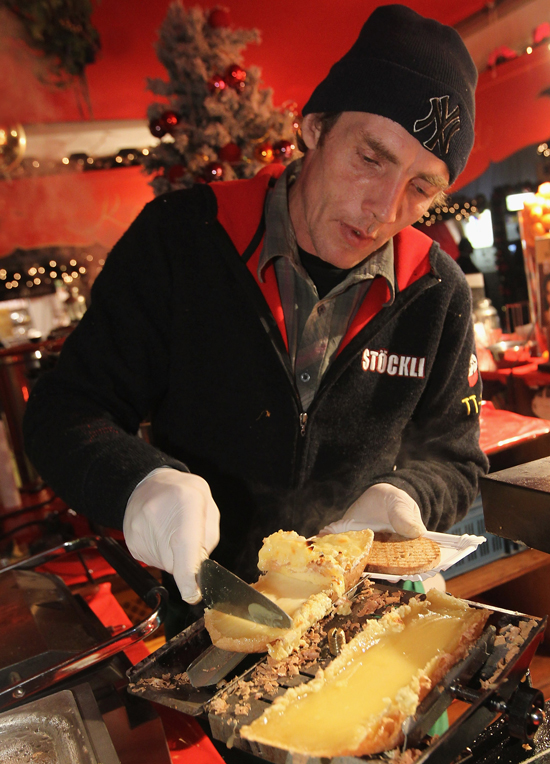 In French, raclette means "to scrape" — fitting, as raclette is traditionally prepared by heating a large wedge of the cheese by the fire, scraping off melted bits as they soften.
Learn more about the art of serving it when you keep reading.
While raclette traditionalists swear by the scraping method, nowadays, the Swiss specialty is often prepared with a slightly less romantic but wholly more practical method: a specialized electric griddle
that includes small pans called coupelles that house thick slices of cheese while they cook.
Raclette is traditionally served with boiled potatoes, cornichons, pickled cocktail onions, cured meats, and dry white wine. A communal food — most raclette grills have enough coupelles for eight or more cheese lovers — raclette is a casual dinner party star as it's meant to be lingered over and involves little cooking aside from slicing the cheese into manageable pieces and boiling potatoes until fork-tender. Other than that, it's more a matter of assembling the requisite ingredients and letting you and yours get down to business melting (and devouring) the cheese and accoutrements.