How to Cook With Ramps
In Season: Ramps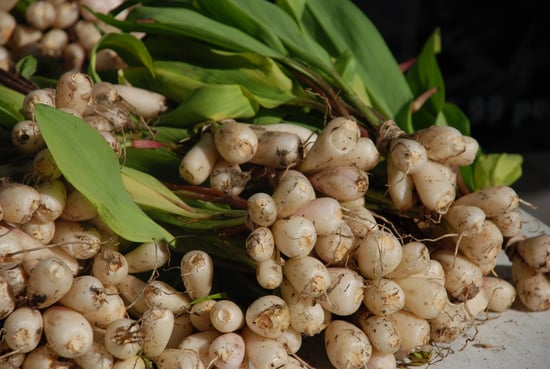 It's hard to definitively declare when Spring has arrived, but there's one foodie cue that can't be mistaken. The arrival of (and inevitable industry frenzy around) the first ramps of the season. Since these highly sought-after wild greens can be elusive, swoop in on them if you track them down! Learn what to do with them and read more.
A member of the onion family, ramps (or wild leeks) grow in the swampy and wooded parts of the East Coast, from South Carolina to Quebec, Canada. Because they are foraged, and have a limited season of about six weeks beginning in April, they're scarce and expensive. The vegetables are prized for their robust flavor, which can be described as a cross between onion and garlic. Seek out wild leeks through farmers or trusted foragers. Because of their short shelf life of two to three days, they're unlikely to be distributed in supermarkets. The chivelike vegetable will have stalks with broad, green, tulip-ish leaves, a magenta stem, and a white bulb.
Look for ramps at the beginning of their season, when they're verdant in color and tender like scallions, and avoid any with wilted leaves. Wild leeks are best simply prepared. Serve them raw, when they're intensely garlicky, or mellow their bite by blanching, grilling, sautéeing, or pickling them:


Have you ever tried ramps before?
Source: Flickr User kthread