How to Cut Broccoli
Stop Tossing the Stalk! How to Prep the Entire Crown of Broccoli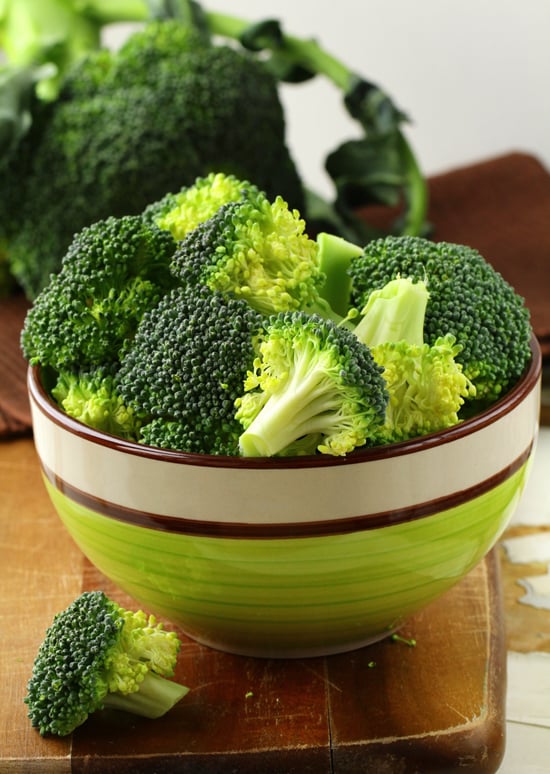 This year, one of our New Year's resolutions is to learn more cooking basics, including how to break down that thick, forest-like bunch of broccoli, which can be intimidating to prep. Where to begin? Should you start at the stem or hack away at the florets? Are the thick, fibrous stalks edible or should you just toss them out?
I recently learned this horrifying statistic: about half the world's food is tossed out. Instead of wasting the stalk, start the year off differently by learning how to prep the entire broccoli crown (stems included!). In addition to feeling better about less waste, this technique will make even the broccoli stems a desirable part of the cruciferous vegetable and will help cook the stems and florets evenly and thoroughly.
Start at the stalk of the broccoli. Cut away the root end, which may appear dry and discolored. Holding the head of the broccoli firmly, use a vegetable peeler to peel the entire stalk, then slice it into 1/4-inch rounds.
When the broccoli stalk divides into the floret stems, cut the stems apart from each other. Holding each large floret piece, use a vegetable peeler to peel the stems. Cut the stems into 1/2-inch rounds until you are left with one-inch broccoli florets.
Once all of the broccoli is cut, go back through the florets and ensure they are all the same size. To cut the floret pieces, turn them so the stem side faces up. Cut the stem in half, stopping when you hit the florets. Then, use your hands to split the piece into two parts.
Try the prepped broccoli in roasted broccoli romanesco or in a beef and broccoli stir-fry.