How to Cut a Brunoise
Know Your Techniques: Brunoise
Don't be scared off by the fancy name of this cut; it's actually quite simple. If you followed along with our lesson on how to julienne vegetables, then you already know most of the steps to achieve this fine dice. A brunoise is classified as a tiny cube, measuring 1/8 of an inch on each side. Luckily for us, a julienne leaves us with sticks that are 1/8 inch by 1/8 inch by 2 1/2 to 3 inches. What happens next is easy as pie.
Get your julienned vegetables together.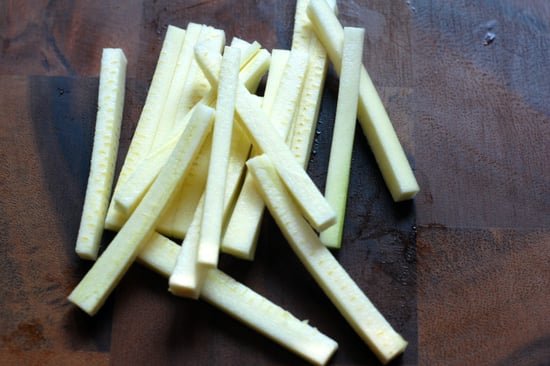 Organize them together, a few at a time, evenly. Using your knuckles as a guide, cut 1/8-inch cubes from the sticks. Repeat this until you have the desired amount.

It's really that easy! Do you have any recipes you want to try that call for a brunoise?