How to Cut a Large Dice
Know Your Techniques: Large Dice
A large dice is a relatively straightforward knife cut. Measuring at about 3/4-inch on each side, this cut may not seem as complicated as a julienne or a chiffonade, but with the right technique, you can really speed up your prepping process.
This cut's ideal for large vegetables, like tubers. A peeled potato is an easy example.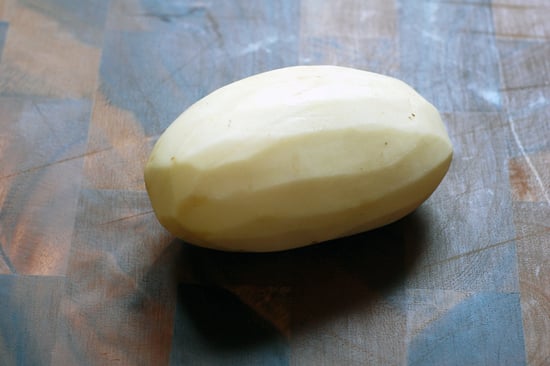 Cut the potato into 3/4-inch planks.

Keep reading to find out how to finish this simple cut.
Cut each plank into 3/4-inch sticks.

And finally, line up the sticks together and cut 3/4-inch cubes from them. You'll end up with a nice pile of (mostly) evenly diced vegetables.

Are there any recipes you use a large dice for?