How Do You Feel About Celebrities That Cook?
Celebrities That Cook: Love Them or Hate Them?
Debi Mazar. Sheryl Crow. Eva Longoria. Gwyneth Paltrow. What do these actresses have in common? They're crossing over from movies, television, and music to food. Mazar's got a show on the Cooking Channel and Crow, Longoria, and Paltrow have all come out with cookbooks in the past couple of weeks. Why are these actresses hungry to show off their skills at the chopping block? According to the Wall Street Journal it's because cooking gives the aging Hollywood female a second act.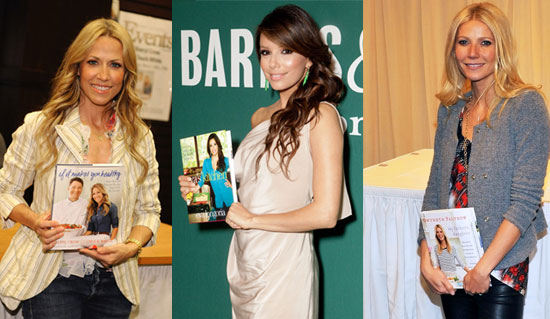 They cite Rachael Ray as an example stating that her "earning power or star wattage" won't decline just because she's getting older — which is what generally happens to leading ladies in the film and small screen industry. Still, one can't help but wonder, can they and do they actually cook? I've yet to try any of the stars' recipes, but am curious about Paltrow and Longoria's books. I'm hoping to check them out soon. What do you think of actresses that turn into culinary personalities?