How Do You Feel About Coleslaw?
Coleslaw: Love It or Hate It?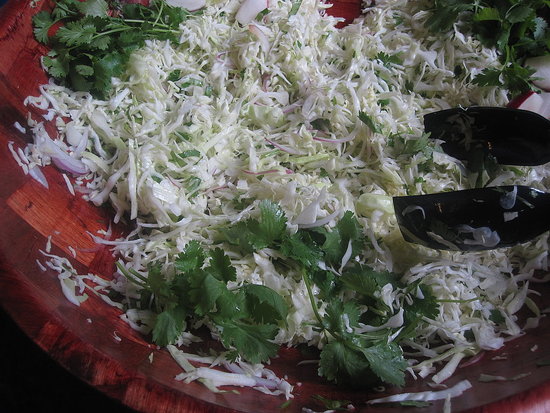 Every month to celebrate office birthdays, we at Sugar are treated to a taco lunch. Yesterday the office was in a frenzy because the assortment of taco fixings were from a new taqueria! The normal selection was replaced with a different spread that included a crisp and fresh Mexican-style coleslaw. The cabbage was coated in a light lime dressing and although I enjoyed it, some of my co-workers are not fans of coleslaw in general and didn't like the crunchy cabbage dish. How do you feel about it?