How Do You Feel About Mayonnaise-Based Potato Salad?
Classic Potato Salad: Love It or Hate It?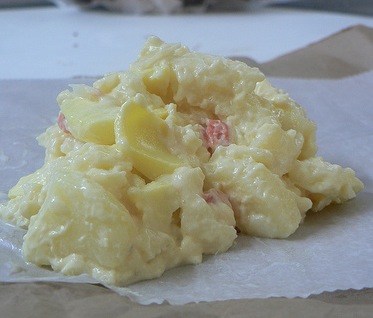 I'm not afraid to admit I love a good potato salad, especially when paired with a burger or hot dog at a barbecue on a hot Summer day. As long as it's fresh from the fridge and has a generous sprinkle of ground black pepper, I'm perfectly happy eating a heaping bowl of potato salad. However, I know not everyone is a fan of the mayonnaise-based dish, and I'm wondering: how do you feel about it?
Source: Flickr User stu_spivack