How Do You Feel About Ranch?
Ranch: Love It or Hate It?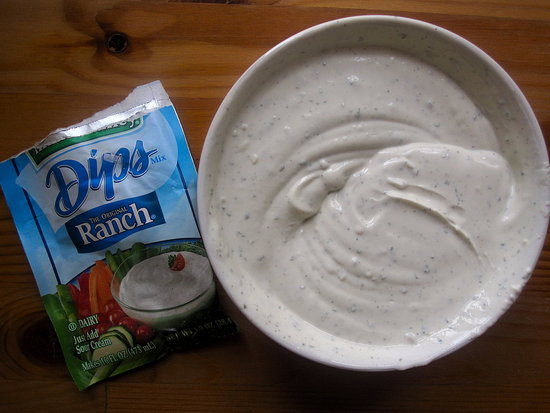 The other day I was walking down the street when I was struck with a super intense craving for ranch dip and Ruffles potato chips. While this combination may be odd, it's always been one of my favorites. Seriously, put a bowl of salty, crunchy, ridged potato chips and cool, creamy, tangy ranch in front of me and I lose control. I'll eat the whole thing in one sitting! I really love ranch and enjoy it with more than just potato chips, be it pizza crust or lettuce leaves. I know not everyone is a fan of the white condiment, and I'm wondering: how do you feel about it?