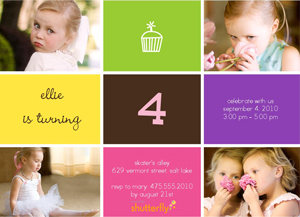 Your little one's birthday party is a very exciting day; something she'll look forward to for weeks! But a party isn't a
party unless all your loved ones are there to celebrate.
Shutterfly wants to know how you typically spread the word about a soiree. To automatically be entered to win a Sony digital camera, log in now and answer the question below.
For an array of endearing birthday invites, be sure to check out Shutterfly's assortment
here!