How to Eat Healthy at Home
Curtis Stone's 4 Steps to Eating Healthier at Home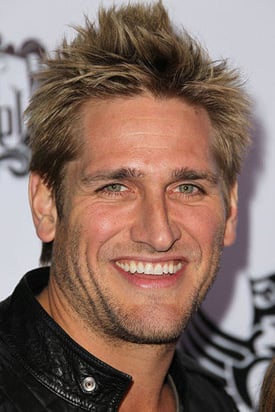 From Top Chef Masters to opening his first US restaurant, Curtis Stone and I had no shortage of items to discuss in our recent interview.
But I also managed to squeeze in a few questions from YumSugar readers, who chimed in over Twitter and Facebook with questions for the chef about his day-to-day cooking conventions, and what he puts together for a quick and dirty meal.
The chef and new face of Great Grains admits he maintains a rather healthy lifestyle (after all, it's hard work being easy on the eyes!). He shared four steps to eating better at home; see them when you keep on reading.

If it's possible, create your own vegetable garden. If you have room for it, start a vegetable garden like the Aussie chef has in his Los Angeles home, so you've got fruits and veggies on hand all the time.
It's OK to indulge, but keep things well-rounded. "The real key to a balanced diet and healthy living is to eat things from all food groups," Stone told me.
That means eating unadorned food whenever you can. "Ideally, you should try to keep your food as natural as possible, as Mother Nature intended it," he said. "It's really important to keep it whole. Source naturally-produced stuff."
Make large salads your fast and easy solution. Curtis describes salads as his go-to dinner dish. "I make a lot of salads, and they can vary depending on what's in season or at the market. Take some asparagus, baby spinach, feta, tomatoes, and red onions, or whatever you want to put into a salad, but I serve it as an entrée. Then grill shrimp, steak, or chicken breast wrapped in prosciutto, and put that over top, with a nice dressing."
FitSugar would certainly approve. What are your suggestions for cooking and eating healthier?