How to Be an Eco-Conscious Cook This Holiday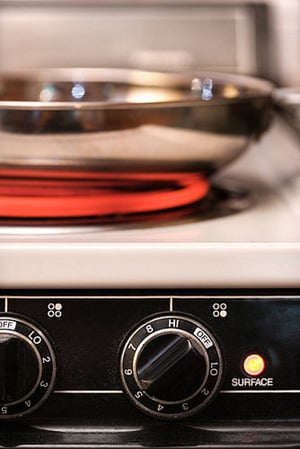 Between hosting parties, cooking Christmas dinner, and baking edible gifts, the kitchen is the workhorse of every holiday season.
But just because you're making the most of it this time of year doesn't mean you're being as eco-conscious as you could be: kitchen and laundry appliances account for more than a third of household electricity consumption.
To help reduce your energy expenditure during the busiest cooking time of the year, Whirlpool's Institute of Kitchen Science offered some conservation tips. A few ways to cook with an ecological conscience this Christmas, when you read more.


Match the pot to the appropriate burner. Use pots and pans with flat bottoms, and make sure they're the same size! For instance, a six-inch pot on an eight-inch burner wastes more than 40 percent of that burner's heat.
Cook food in as little water as possible. This saves energy, resources such as water, and helps to preserve nutrients. Think you need to cook dry pasta in a giant pot of water? That theory's been proven wrong.
Don't lift the lid or open the oven door! Covering food helps it cook faster and saves energy, but remember that each time you open the oven door during baking, you lose 25º to 30ºF of heat. The same goes with appliances such as crockpots: by lifting the lid, you could potentially add an extra 15 minutes of cooking time.
Make the most of your appliances. Multitask by filling up your oven, dishwasher, or any other appliance as much as possible.
Use your oven broiler. It requires less energy and no preheating.
Take advantage of latent heat as a food warmer. When you've completed cooking, turn off the oven immediately, but leftover heat can keep food warm for up to 30 minutes.


How are you an eco-friendly home chef during busy times like the holidays?