Wedding planner Tiffany Nieves-Cook, of Dream Design Weddings and Events, knows a thing or two about throwing parties. Not only has she planned weddings for plenty of high-profile clients, but she also designed her own wedding earlier this month! Since one wedding in particular is on everyone's mind today, we asked her for suggestions on hosting a royal wedding viewing party. Here are her fun ideas!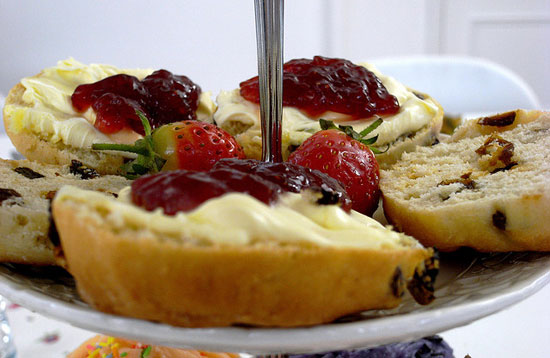 TiVo the wedding and schedule your viewing party at high tea time, which is at 2 p.m.
Find a great English bakery and order fabulous scones and imported jam and crème, and some flavored teas like English breakfast and Earl Grey. Be sure to have fresh cream, as this is served in the tea.
Find a recipe for some finger sandwiches, and offer them on a silver serving tray (these can be found even at party stores).
Purchase or rent some fabulous rich velvet linens and embellish the table with a gorgeous candelabra, which you can find at a local home store.
Finish off with a toast of apple cider or stout beer to end your fab event at the end of the royal ceremony!
Are you hosting or attending a viewing party tomorrow? What will you be eating?
Source: Flickr User Iain Farrell