How to Host a Surprise Party
Surprise! Tips For Hosting a Surprise Party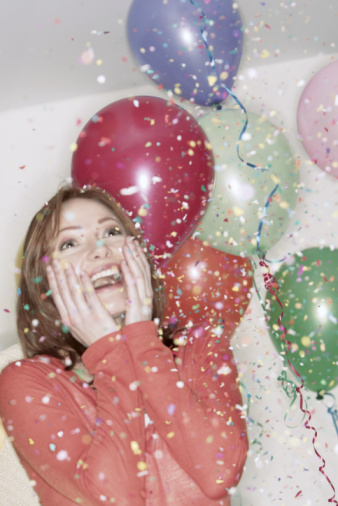 There's something about surprise parties that puts them into a special category of events. It's the element of surprise; the fact that the guest of honor doesn't know about the celebration! Planning them can be tricky, and if you're entertaining the idea of throwing a surprise for a loved one, there are a lot of things to consider. Get my tips after the jump.
Before you start to make any arrangements, ask yourself this: Does the person you're throwing the party for like surprises? Are they OK with being the center of attention? If they dislike surprises and shy away from being in the spotlight, perhaps you should throw a different kind of party.
Select a date and location, then tackle the surprise. How will you get the guest of honor to the party? It's important to think this step out. You don't want all of your guests to arrive and have the guest of honor be a no-show!
If you really want them to be surprised, host the party when they least expect it. I once threw a party for my dad exactly four months before his real birthday. He was totally surprised!
Although it depends on the style of the party, you might want to make sure that the guest of honor is dressed nicely. No one wants to show up to their own party underdressed!
On the invitations, clearly state the details of the surprise. Have everyone arrive 20-30 minutes before the guest of honor shows up. Offer guests drinks and nibbles while they wait.
Avoid inviting anyone that is incapable of keeping a secret. You want the guest of honor to be surprised!
Serve a menu that highlights the guest of honor's favorite foods and drinks.
Decorate with classic party supplies: balloons, streamers, flowers, candles, etc.
Have you thrown a surprise party? Tell me about it below!