How Ice Wine Is Made
The Painstaking Process of Producing Ice Wine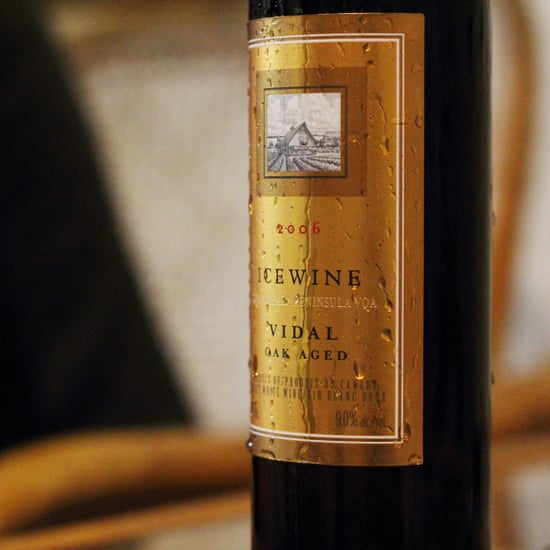 If you've tried a honey-hued glass of ice wine, then you likely need little convincing of its virtues; full-bodied and sweet — though not cloying, as it's made from highly acidic grapes — this prized dessert wine serves as a winning end to a meal. More puzzling: the unusual production process that gives this style of wine its refined flavor.
While wine harvest season traditionally runs from late Summer though the Fall months, ice wine harvest comes much later, sometimes not until February, as by definition the grapes cannot be picked until they have completely frozen on the vine. Allowing the grapes to freeze solid and remain frozen throughout the pressing process is crucial, as it produces a highly concentrated must (what the grape juice is called before fermentation) as the water in the grapes freezes (and is left behind during pressing), while the sugar-rich component of the juice does not.
Keep reading to learn why this style of wine is so expensive to produce.
The downside: this process is extremely painstaking and laborious and produces a very small volume of wine — about 1/6 as much wine by volume as a typical table wine — all contributing to its priciness. (Most bottles start at around $50 for a small 375 mL bottle.) What's more, it's a risky wine to grow, as it must be harvested in the dead of the night on its first freeze; otherwise the grapes may thaw in the morning light, leaving them structurally unsound and essentially useless. (Think of the textural difference between fresh and thawed, previously frozen berries.) Add to that the risk of birds gobbling up all the ripe grapes before they freeze or rot taking over the vines, and it's easy to understand why this style of wine is so rare, expensive, and sought out.
Want to know more? Test your knowledge on all things ice wine by taking our quiz.