How to Juice a Lime
Squeeze Every Penny Out of Limes This Summer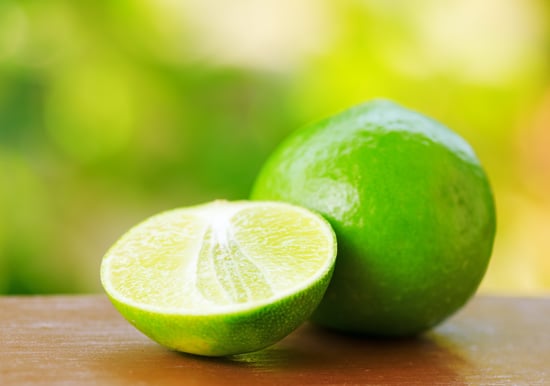 Lately, limes have been incredibly cheap at my grocery store, clocking in at less than 50 cents a pop; my parents recently hosted an enchilada dinner, and they bought a huge cardboard box full of gorgeous, plump limes for just $10. That got me thinking that the best ways to prep and store lime juice while the citrus fruit's at such a good value. See what I've been doing to make the most of these green zingers.
Loosen the juices: Roll the limes across a flat, hard surface like a cutting board, pressing down firmly with the palm of your hand to help loosen the juices.
Extract lime juice: Cut the lime horizontally in half, and then use a citrus or a lime juicer like a Chef'n Lime Juicer ($18) to extract the juice. Otherwise, juice the limes by inserting a fork into the half-lime and squeezing the lime as you twist the fork around the lime innards.
Using your juice soon? Then refrigerate it: Pour the fresh lime juice in an airtight container, and store it in the fridge for three or four days.
Preserve lime juice for longer: To preserve the juice for longer, pour it into ice cube trays, and freeze it for eight hours or until the cubes are completely frozen. To prevent the cubes from becoming stale and absorbing other food scents in the freezer, transfer the cubes to a resealable plastic bag and store them for up to four months.
Don't forget the zest: Zest, which has tremendous lime flavor without the acidity, keeps in the freezer, too. Before juicing the limes, use a microplane to zest the limes. Store the zest in a resealable plastic bag, and freeze for up to four months.
Have you noticed a surplus of well-priced limes lately too?