How to Julienne Vegetables
Know Your Techniques: Julienne
Like the chiffonade, a julienne is a very useful and visually appealing way to cut vegetables. This cut will take many of your dishes to the next level in terms of aesthetics and texture. We're using a zucchini for our demonstration, but this technique works on any number of fruits and vegetables.
Cut a 2 1/2 to 3-inch section of your zucchini so that it stands up straight and square off the round edges.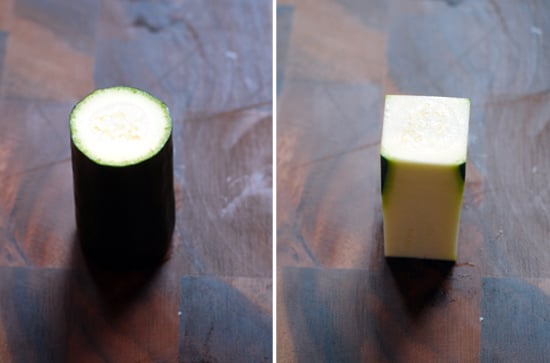 Slice off 1/8-inch slices of the zucchini, using your knuckles as a guide.


Keep reading for more!
Stack the slices that you just made and again using your knuckles, cut 1/8-inch wide sticks (these should be 1/8-inch by 1/8-inch by 2 1/2 to 3 inches). They will pile up on the end of your knife and be long even sticks.


When do you find a need for this technique?