You know what's always the first to go at the table? Garlic knots. You know who is always too impatient to make them? Everyone. This method is lickety-split quick, so you can get your cheesy, buttery, herby, garlicky knot on.
Roll Out Crescent Dough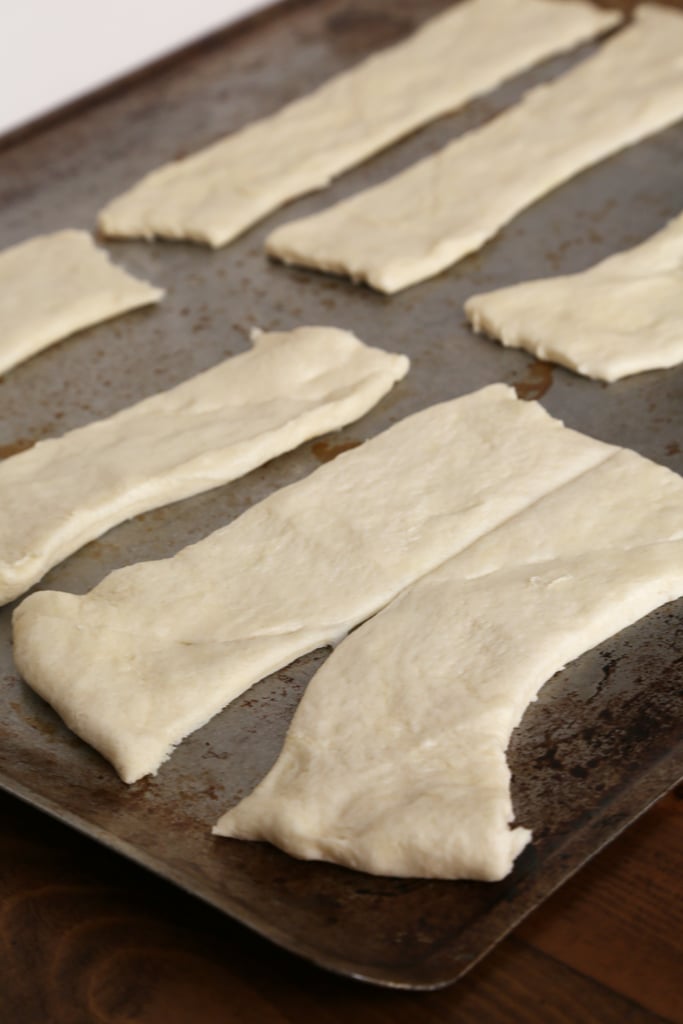 Pop a crescent roll dough canister open and carefully unravel the dough into a long rectangular shape, being careful not to tear the perforated markings. They are cut across the diagonal, but use your fingers to press the perforated markings closed. Divide the dough into four smaller rectangles, then take a knife and cut the dough into eight strips.
Roll Each Rectangle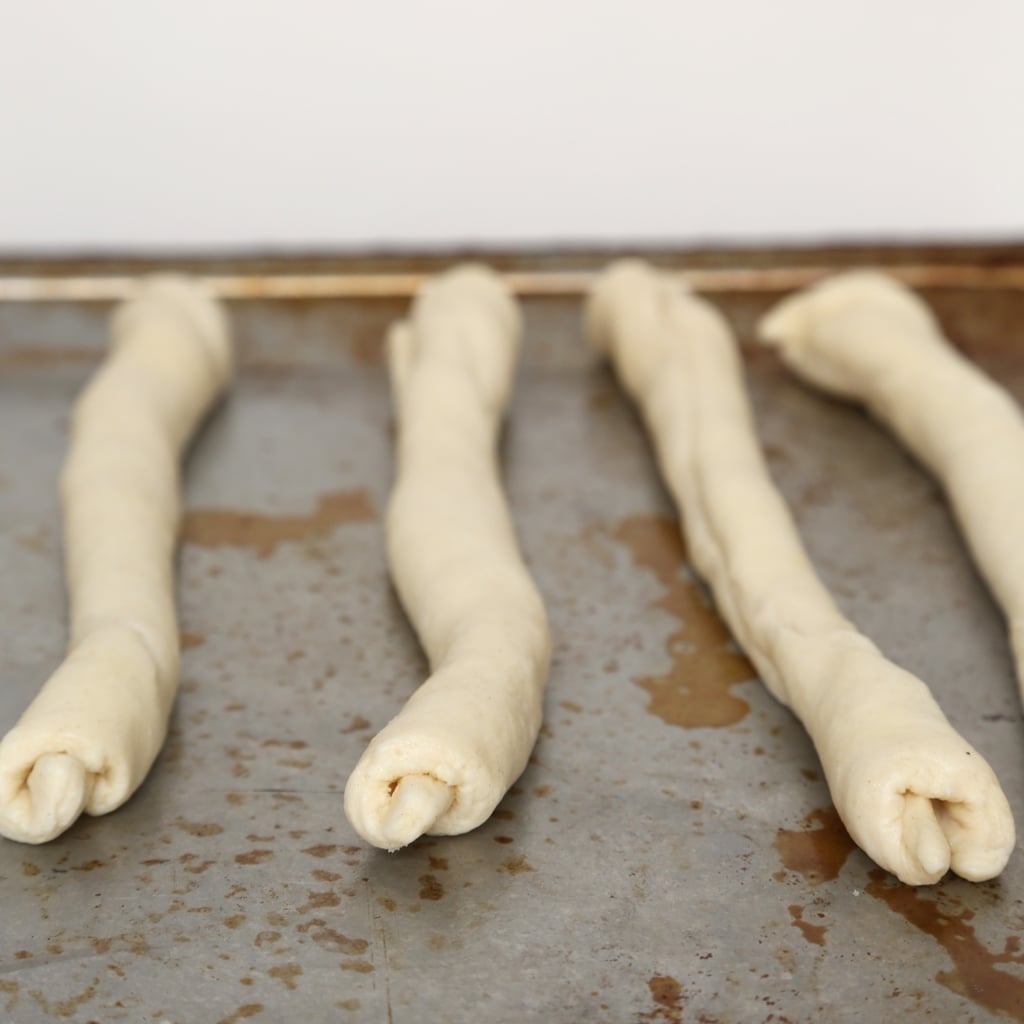 Roll each of the eight rectangles into a long log shape.
Tie the Knots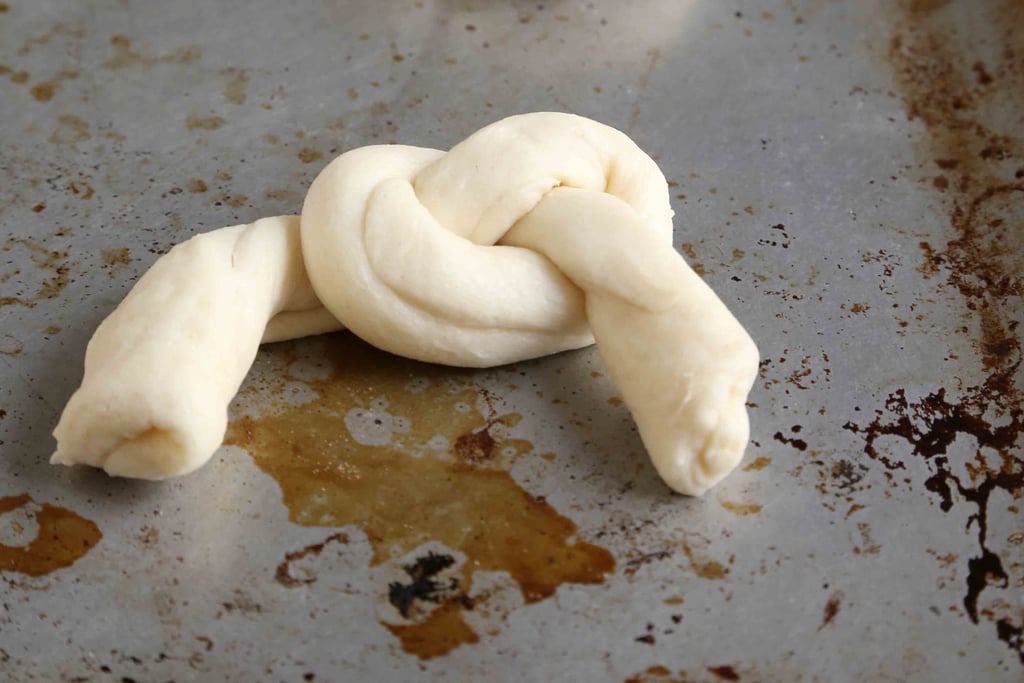 Just as you would tie a knot, carefully do so with each of the ropes of dough.
Season on a Baking Sheet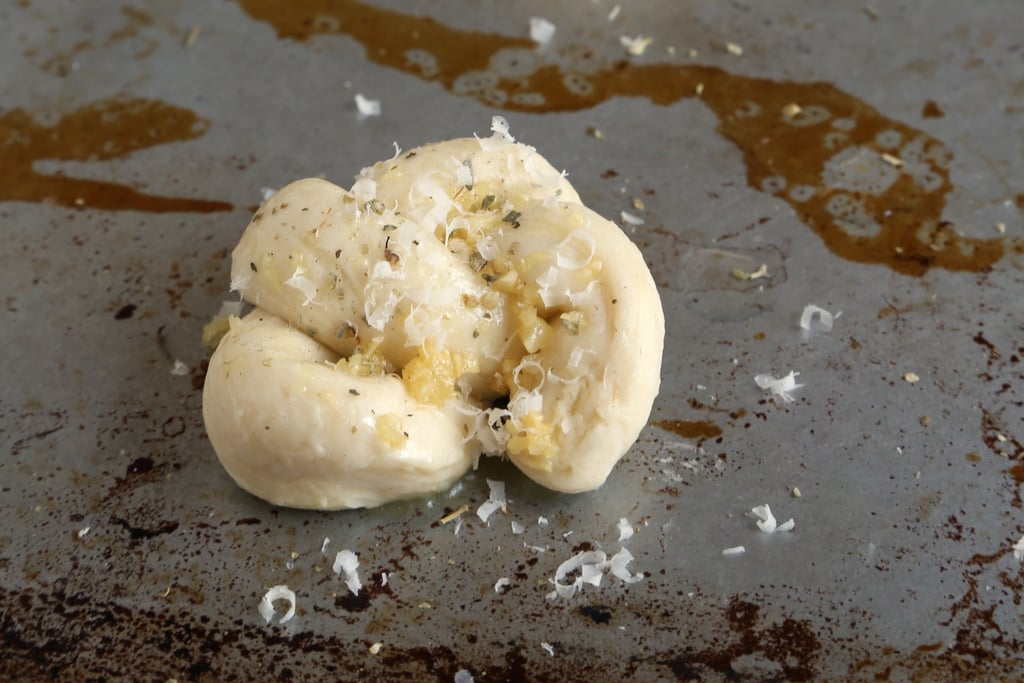 Brush each knot with melted butter and garnish with minced garlic (one to two cloves per canister is sufficient), a few shakes of dried parsley or oregano, and freshly grated parmesan cheese.
Bake Until Golden Brown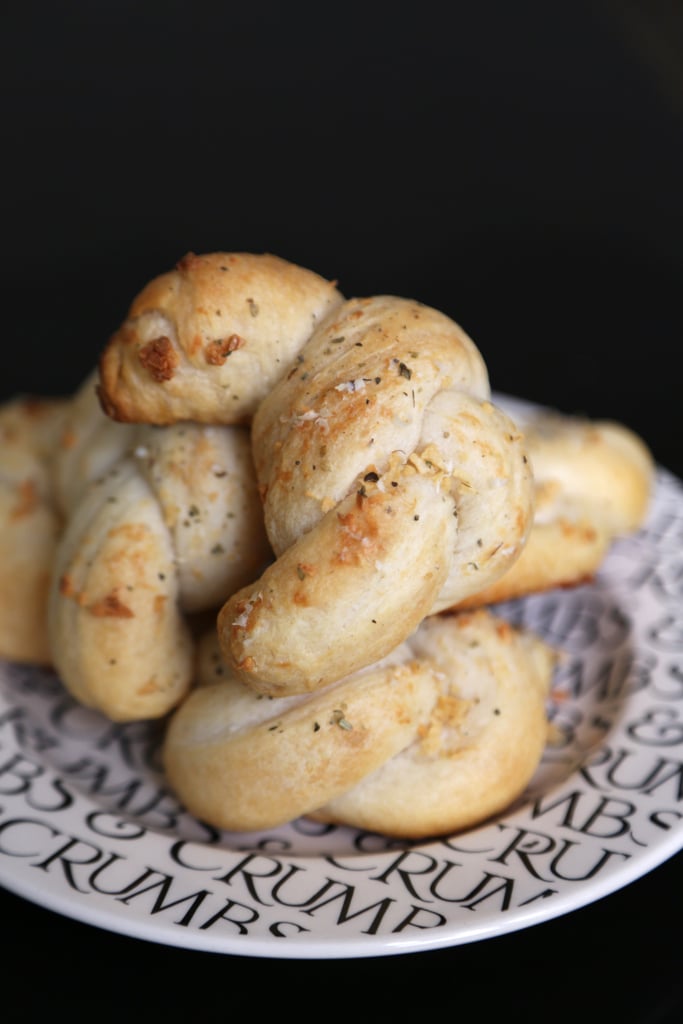 Bake the crescent dough according to the package instructions, until it's golden brown on the outside.