How to Make Iced Tea
Sweet or Unsweetened? A Southern Take on Iced Tea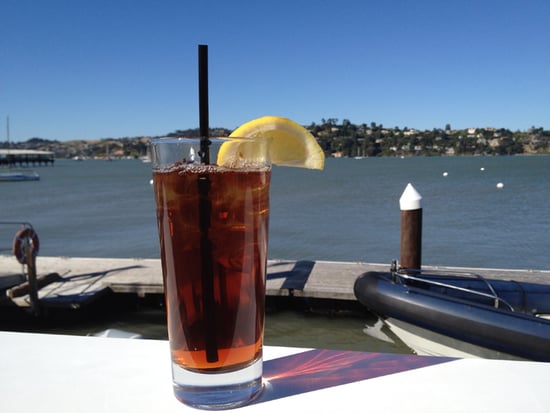 In the South, iced tea is the standard, and waiters greet you with the question "Sweet or unsweetened?" rather than "What can I get you to drink?" My answer is usually half and half, as most Southern sweet teas are practically syrup; I like my iced tea edging toward bitter but still slightly crisp and not too dark.
This particular iced tea uses Lipton, the most commonly found tea in American grocery stores. Add it to a glass full of crunchy ice with a squeezed lemon wedge and a straw, and let the hot, lazy days of Summer begin! Keep reading to learn how to make iced tea.
Easy Iced Tea
From Anna Monette Roberts, YumSugar
Ingredients
5 cups water
3 black tea bags, such as Lipton
3 cups ice
1-2 lemons
Simple syrup, to taste (optional)
Directions
Boil 5 cups water in a saucepan. Add tea bags, and let sit for 3-5 minutes; remove teabags. If desired, stir in simple syrup to taste.
Allow tea to come to room temperature, then pour into a pitcher. Refrigerate until chilled, or pour over tall glasses filled with ice. Garnish with lemon wedges.
Makes 5 cups.
Information
Category

Drinks, Tea

Cuisine

North American