How to Make Meatloaf Taste Good
This Is How a True Southern Chef Makes Meatloaf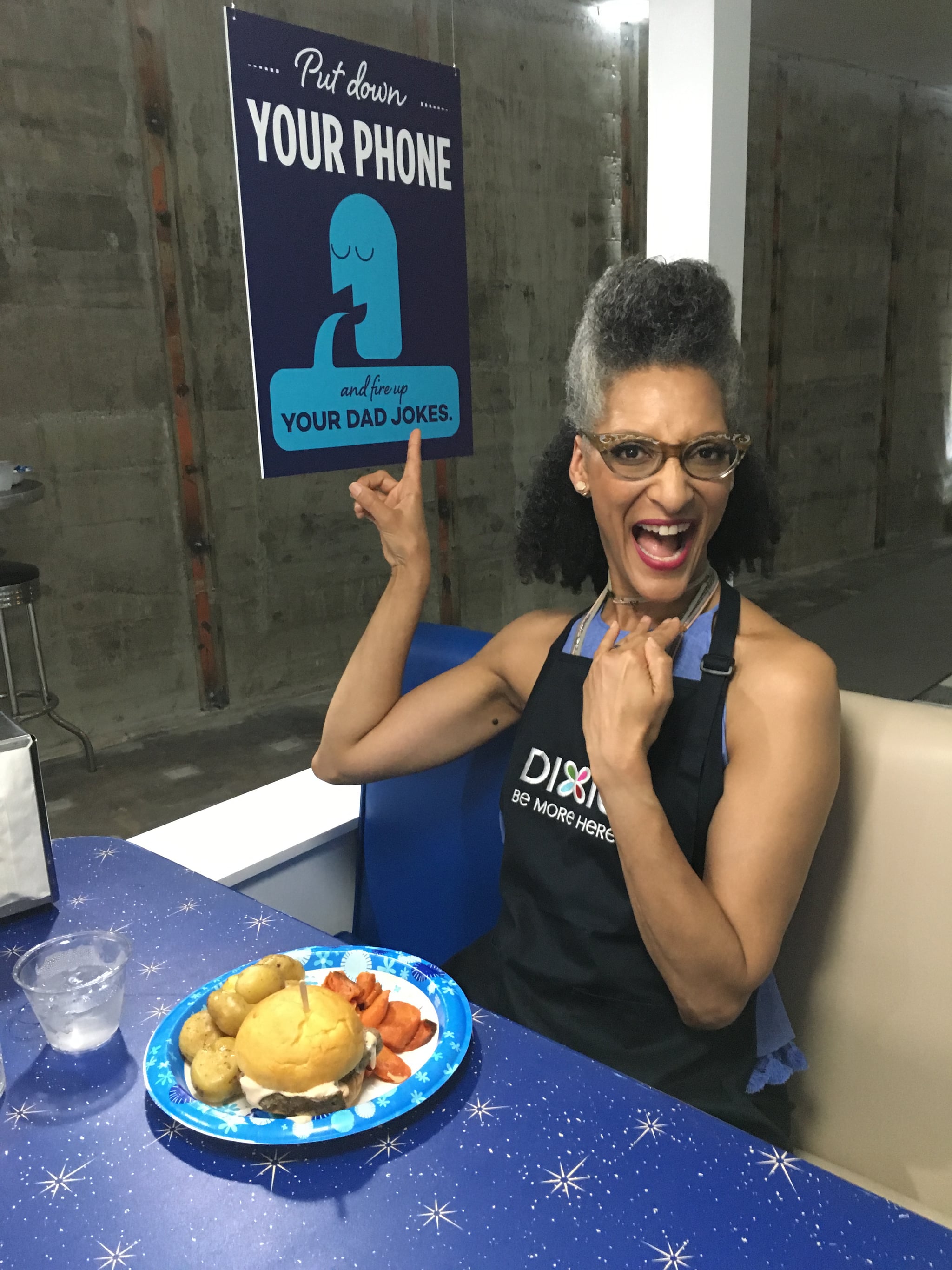 Meatloaf, the classic one-pan dinner that so many Americans turn to usually isn't associated with adjectives like "memorable" or "ultra-comforting." However, chef Carla Hall from ABC's The Chew has developed a recipe that may be worthy of both descriptors for Dixie's Deadzone Diners series, a campaign to promote cellphone-free dining through pop-up restaurants in LA this weekend. In an interview, Carla told me she wanted to get involved "to have a wider reach to say 'put your phone down'" and to help promote "connecting in an authentic way with people." What better way to do that than through dinner? "They are recipes I have made at home. Not only are the recipes approachable in terms of time but also the ingredients used to make them. I must say, the meatloaf is probably one of the best meatloaves you'll ever taste. You know, if I can toot my own horn," Carla said.
So what makes her meatloaf so special? Carla explained, "I use chopped vegetables and oatmeal, which is ground up in a food processor or blender, and you add milk to it. So all of the veggies and the oatmeal give it a very moist texture. In this meatloaf, you can use turkey or ground chicken or beef or a mixture of those, and it's going to be very moist because of the oatmeal and the vegetables. Anytime you use raw vegetables and a meat, the juices and the water from those vegetables almost braise the meat." While you can slice and serve the meatloaf as is, Carla also advises sandwiching the slices between a white roll or hamburger bun. Mmm-mmm!
For all of Carla's recipes, including her meatloaf, smashed potatoes, and carrots, visit the Dixie Deadzone Diners page and scroll down to the bottom.