How to Make Paninis Without a Panini Maker
How to Make Panini Without a Panini Maker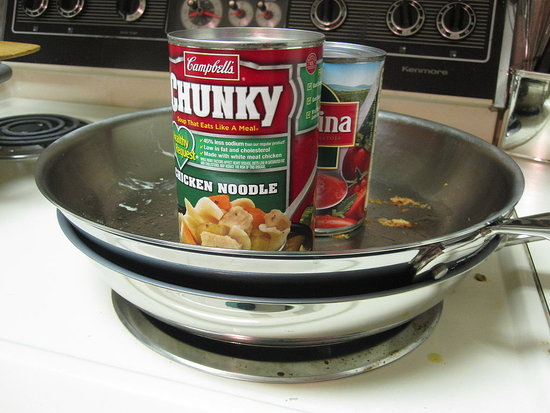 Just because you don't have a panini maker doesn't mean you can't enjoy pressed sandwiches. I make them all the time with two frying pans and a couple of cans of food. Here's what you do:


Prepare the sandwiches, then place in a hot pan.
Set another frying pan on top and weigh it down with several heavy cans. Cook for a couple of minutes, remove the top frying pan, and flip the sandwich.
Return the pan and cans into place and finish cooking the sandwich.
While you won't get the pretty grill marks that come from a panini press, you will get a deliciously crispy exterior and melted cheese center. Have you ever made pressed sandwiches this way?