How to Make Your Own Spiked Popsicles
Jump Aboard the Spiked Popsicle Bandwagon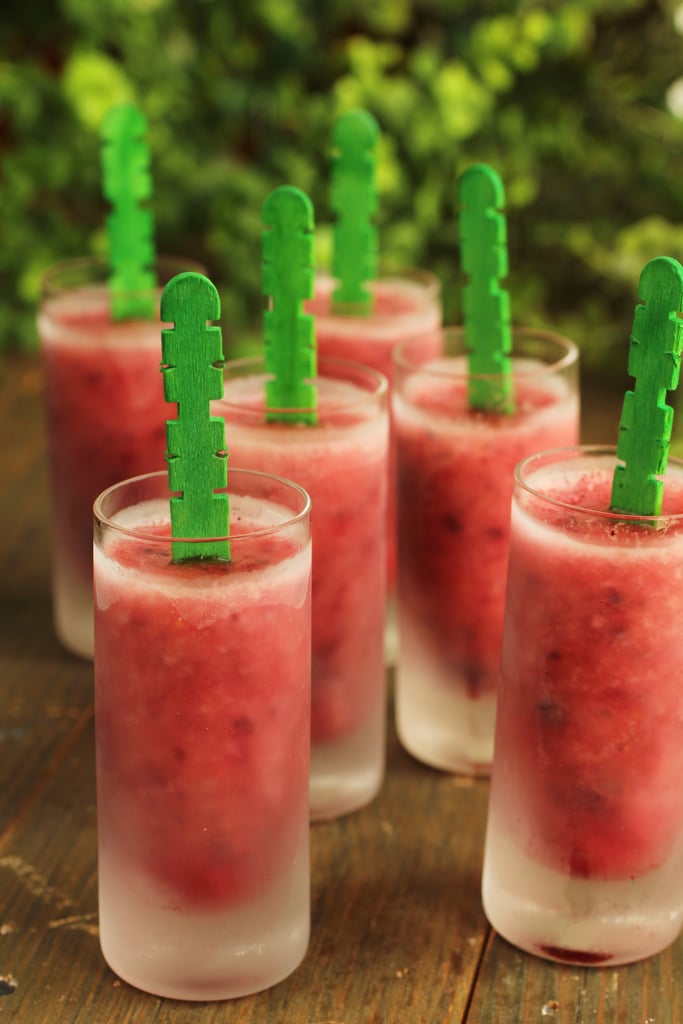 When the mercury rises, there's no more nostalgic way to cool off than with a good, old-fashioned fruit popsicle. But these days, specially-crafted popsicles have become a huge trend,and restaurants, food trucks, and liquor brands are starting to serve grown-up ice pops spiked with a little shot of something extra.
I asked author, Grey Goose mixologist, and boozy ice pop extraordinaire Nick Mautone to offer some tips for making your own spiked paletas at home. To see his suggestions, read on.
Keep in mind that alcohol has a different freezing point. "Alcohol freezes at a much lower temperature," Nick explained. In order for popsicles to solidify properly, it's important to have a good balance of alcohol and sugar with juice or fruit purée. "It is a bit of trial and error," he admits. Keep experimenting with the proportions until you achieve a desirable consistency.
Play around with texture. For a creamier consistency, Nick recommends adding coconut milk, soy, or rice milk. Even sweeteners can affect mouthfeel: "Confectioner's sugar has cornstarch, and that can help give the popsicles a smoother mouthfeel," he says.
Get those pops out in one piece! According to Nick, the simplest way to remove ice pops from their molds without them shattering is to allow them to gently warm up for several seconds. His technique: "I like to rub my hands over the popsicle molds until the pop loosens."
Nick's top flavor picks: "Overall, simple combos seem to work best," Mautone remarked. For hot weather, he employs the use of warm weather fruit favorite blackberries with citrus-infused vodka. His plum pick? Grey Goose Le Citron or L'Orange.
His trendiest spiked pop picks: Nick cites the combination of a pear liqueur (he uses Grey Goose La Poire) and fruity-floral nectars like mango and apricot as popular picks of the moment. Also on point? Spiked spicy-sweet mixes with vanilla, mango, and jalapeño.
What spiked popsicle flavor combinations have you tried to make at home?