How to Mellow the Flavor of Raw Onions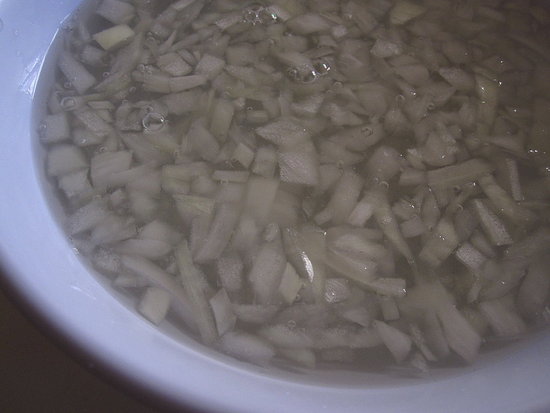 When I make guacamole, I prefer to use green onions instead of red or white onions because the green have a milder flavor. However, I recently tested a recipe where the raw white onions were soaked in water for a few minutes before being added to the avocado. The resulting minced onions were noticeably less strong with a somewhat sweeter, more mellow flavor. When the guacamole was finished, rather than overpower the dish, the onions complemented it. Here's what you do:


Slice or dice the onion according to your recipe.
Place in a bowl and cover with water. Let sit on the counter for five to 10 minutes.
Drain, discarding the water and reserving the onions. Use immediately!
Have you done this before? How do you feel about raw onions?