How to Order Starbucks's Valentine's Day Drinks
I Tried Ordering Starbucks's Secret Valentine's Day Menu, and This Is What Happened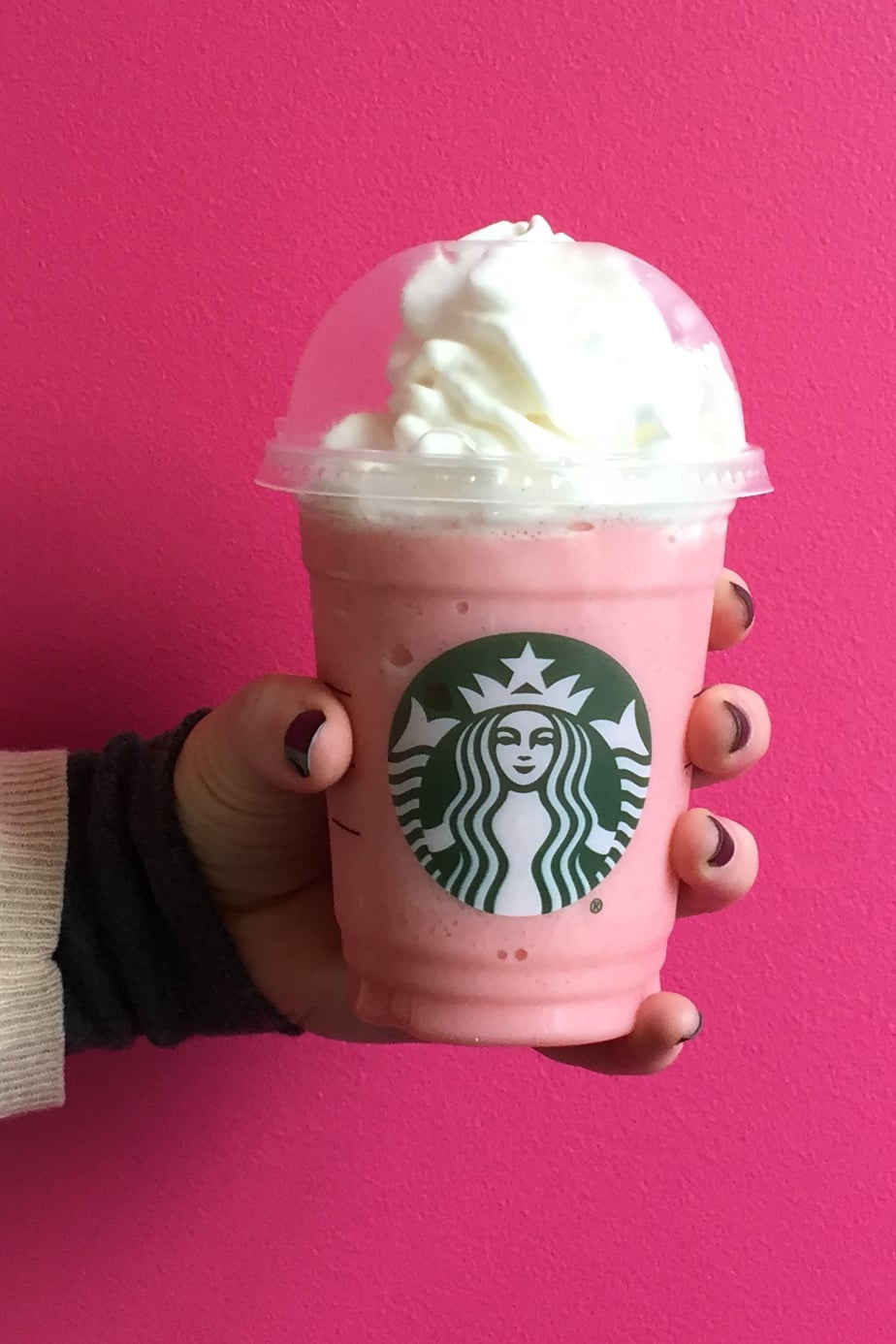 When I learned about Starbucks's Valentine's Day secret menu, I knew I had to try it for myself. There are three colorful drinks on this secret menu, and they're really just V-Day-themed spins on traditional Frappuccinos using ingredients Starbucks already has (well, sometimes).
I went to two nearby Starbucks in San Francisco eager to order the three special drinks (the Strawberries and Crème Frappuccino with raspberry and blackberry syrup, the Java Chip Frappuccino with raspberry-infused whipped cream, and the Vanilla Bean Frappuccino with raspberry pumps topped with raspberry-infused whipped cream). What you're looking at above is . . . none of them. Each time, the barista met my questions with a confused look and apathetic response about how I might have better luck in the days leading up to Valentine's Day, because they didn't have any special drinks.
When I explained the recipes, a couple of the responses I got were "we don't have blackberry syrup" and "we could make raspberry-infused whipped cream, but we'd have to make a whole new canister just for that." I decided to stop pushing and instead asked if I could get as close to one of these V-Day drinks as possible, settling on the pictured Frappuccino: a Vanilla Bean Frappuccino with raspberry syrup and regular whipped cream.
If Vanilla Bean Frappuccinos are your thing (or you're just ordering for the Instagram), go for this 100 percent. If you prefer coffee-based Frappuccinos, think twice. With the addition of the raspberry syrup, the drink is super sweet without much of a distinct fruit flavor. It doesn't actually taste much different than Starbucks's usual Strawberries and Crème Frappuccino.
The good news is you can totally make your own Valentine's Day Frappuccino at home with our recipe, and the result is guaranteed deliciousness, topped with homemade raspberry syrup. So before you place your coffee (or coffeeless) order on Valentine's Day, make sure you know what you're signing up for.
Image Source: POPSUGAR Photography / Erin Cullum