How to Organize Cookbooks
3 Simple Steps to Organize Your Cookbooks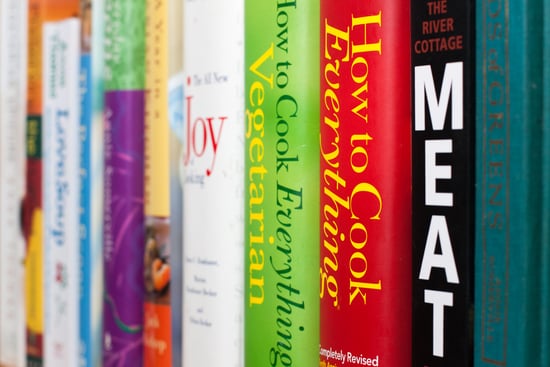 Just like the way we cook, we all take different approaches to organization, and arranging cookbooks is no different. Whether you have mountains of cookbooks or just a few favorites, here are some ideas for how to make the most out of those palatable pages.
Don't be afraid to take them out of the kitchen. Instead of keeping all of your cookbooks in one place, prioritize. Try selecting ones that you will be using the most at any given time, depending on the season and the holiday, and have those handy in the kitchen. There's nothing wrong with placing the rest in a different bookshelf and rotating them out.
Keep it stylish. For the cookbooks that do stay inside the kitchen, place them on a shelf or table alongside some of your cutest cooking tools, like a sugar bowl, for some culinary pizzazz. The more you notice your cookbooks, the more likely you are to use them.
Know how you cook. When you get ready to make a dish, do you get inspiration from a certain author? A type of cuisine? Depending on your answer, organize along those themes: international, grilling, alphabetical, etc. If you want to take things one step further, you can then arrange by color or size.
How do you keep your cookbook collection in check?