How to Poach Food
Know Your Techniques: Poaching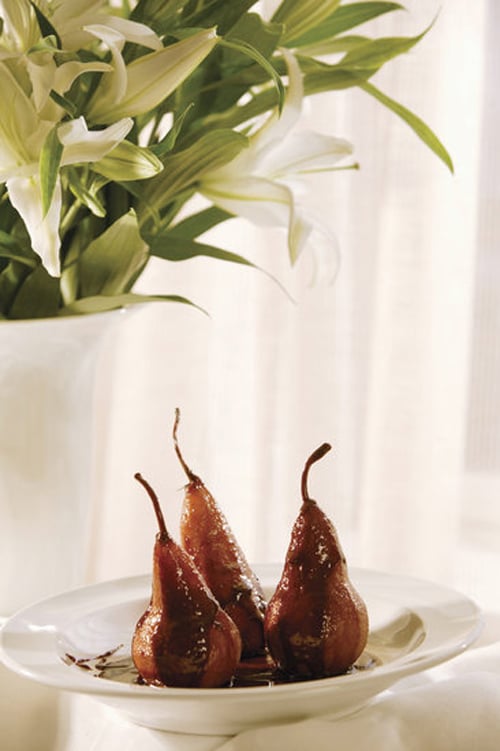 Poaching may sound like an advanced technique, but it is actually nothing more than gently simmering food in liquid until it is cooked through. Poaching lends itself best to delicate ingredients that risk falling apart or drying out at high heats. Foods such as fish, chicken, eggs, and fruit poach beautifully; the low heat, kept between 140° to 180° Fahrenheit, preserves flavor, allowing for an incredibly tender and tasty result. Never allow the liquid to reach a rolling boil; rather, keep a watchful eye to make sure small bubbles form as the food gently simmers to perfection.
Poaching an ingredient doesn't require too much liquid — just enough to cover the ingredients.
A few ideal poaching liquids include water, milk, stock, or wine (my personal favorite). Depending on what I'm making I like to add whole spices to flavor the liquid, like bay leaf or peppercorns with salmon poached in white wine. What's your favorite thing to poach? Do you have any tried-and-true poaching recipes or tips?