How Pop Rocks Work
Burning Question: How Does Popping Candy Work?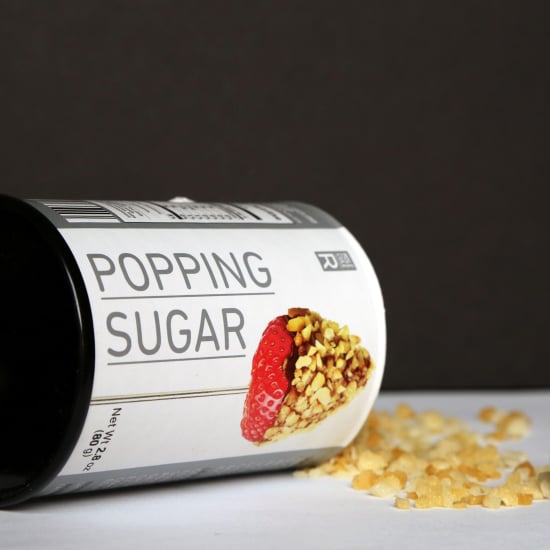 While enjoying a recent batch of POPSUGAR chocolate bark, we got to wondering about popping candy, like the kind used in our recipe and in the nostalgic candy favorite Pop Rocks. How does it work, exactly?
In any form — hard, soft, or chewy — candy is essentially a sugar-water mixture that's been cooled and hardened. In the case of Pop Rocks, an extra step is required: The sugar-water syrup mixes with pressurized carbon dioxide gas (roughly 600 pounds per square inch!), which forms tiny, pressurized bubbles in the candy. Once it cools, the pressure is released and the candy shatters, but pieces still contain pressurized bubbles. When consumed, these pieces melt in your mouth, releasing the bubbles with a loud snap. That's the sound of the pressurized air being released from the bubble.
Pop Rocks, first sold to the public in 1975, employed cutting-edge candy technology. In fact, the technology that's used to make that carbonated candy crackle is actually a patented process.
Got a burning question? Contact us and we'll do our best to answer it.
Photo: Anna Monette Roberts