How to Prepare Artichokes
How to Prepare Artichokes For Steaming
One of my favorite foods in the world appears completely inedible at first glance. But in a few simple steps, you can really get to the heart of the matter — and the artichoke.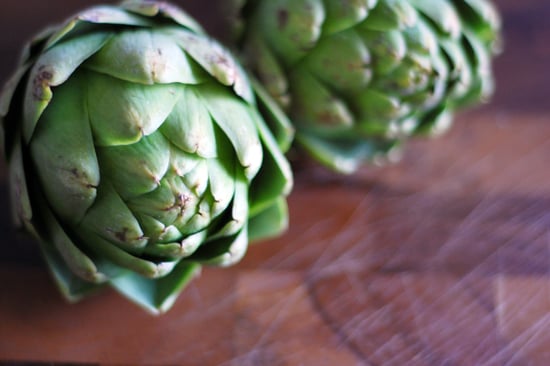 Using medium to large artichokes, cut one inch off the stem. With your knife, score an "x" into the bottom of each artichoke. Alternatively, you can cut the stems off entirely, peel the outer layers away with a knife, and steam the stems separately, as they are completely edible and delicious.


Keep reading.
Cut off the first inch of the leaves — a serrated knife works well for this step.


Finally, with a pair of scissors, snip off the tips of most of the outer leaves to avoid any spiky situations.