How to Prepare Eggplant
In Season: Eggplant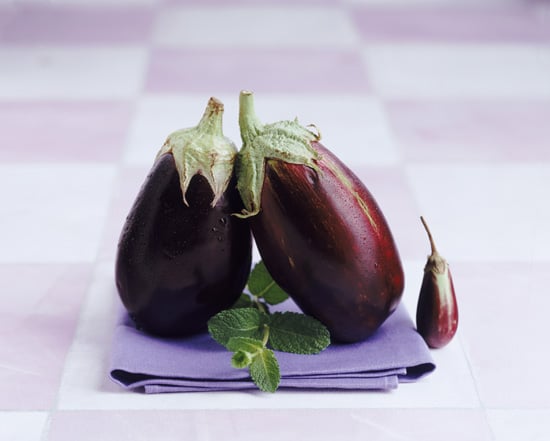 I'm not sure whether it's their versatility, their delicious flavor, or their purple glossy hue that's won me over, but whenever eggplant season rolls around I couldn't be happier. And luckily their season lasts from July to October, giving us ample time to enjoy its bounty.
Eggplants have had a pretty interesting history. For centuries after their introduction to Europe — the aubergine ancestor actually hails from India— the eggplant was used as a decorative object! It wasn't until the 18th century, that things turned around and eggplant became a delicious garden staple in many of the European cuisines we associate with it today. Not sure where to begin? Read more for tips on how to choose, cook, and prepare eggplant.
When choosing eggplants, make sure they're firm and heavy for their size. Their skin should be shiny and their hue should be bright. Try to steer clear of eggplants with discoloration, scars, or bruises; it's probably an indication that there's something not so pretty going on inside. And although they're a vegetable with a hearty meat, they're actually quite delicate! They're super sensitive to extreme temps and should be kept in the fridge.
After you slice them, sweating out the eggplant is a great way to develop their flavor and texture. Simply sprinkle the pieces with salt and wait about thirty minutes; it will get rid of some of the water content and in turn, help out with the cooking process. Here are some ways to enjoy eggplant while you can:
What's your favorite way to cook with eggplant?