How to Prepare Heirloom Tomatoes
In Season: Heirloom Tomatoes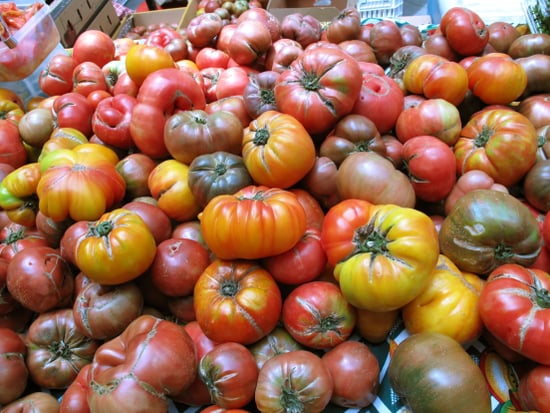 Few things excite a summertime farmers market crowd more than a spread of vividly-hued heirloom tomatoes. Unlike mass-produced tomatoes, heirloom tomatoes are breed with unique characteristics that have been passed down for generations. There are countless varieties that differ in color, shape, and size, as well as maturation times.
They range from the hefty, irregularly shaped, explosively juicy cherokee purple to the tiny, tart, and firm green zebra. Because heirloom tomato cultivars come in early-, mid-, and late-season varieties, pay attention to what's available at your local market that day. Generally speaking, select tomatoes that are firm, heavy for their size, and free of any open cracks or wounds. For ideas on how to cook with them,
.
Enjoy them the way I do most often, which is simply sliced and drizzled with good olive oil, freshly ground pepper, and flaky sea salt. Or highlight their flavor in a variety of dishes:


What's your favorite way to use an heirloom tomato?