How to Prevent Cake From Sinking
5 Questions to Ask Yourself If Your Cakes Keep Sinking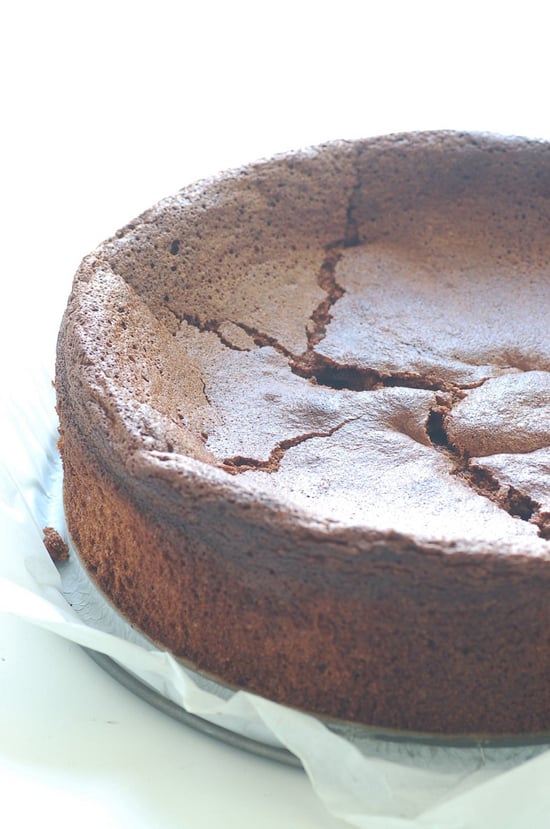 We've all experienced the sadness of baking a sunken cake. While there's admittedly something beautiful about the cracked, imperfect center of a sunken cake, for layering and cosmetic purposes, you'll want to aim for a dessert that's fluffy and flat-topped every time. Here are five quick questions you can ask yourself the next time you bake a cake so you can avoid feeling the sunken-cake slumps.
Did you double check your baking soda and powder? There are easy hot-water tests you can do to see if the powders are still "alive" and reactionary. No bubbles means your baking soda/powder is expired and should be replaced with new, unopened cans.
Did you read the recipe closely? Measuring a heavy hand of baking soda or overmixing the dough can lead to the cake sinking. Baking is a science, and to achieve accurate results, follow the recipe exactly.
Did you open and close the oven door? Opening the oven door while baking lets in cold air that makes the cake sink. If you don't have a window to watch your cake grow, set a timer, and keep your hands away from the door until the timer goes off.
Take a look at a few more tips.
Did you bake the cake until it was done? Bake the cake for the full recommended time before taking the cake out. Always do a toothpick test in the center of the cake to make sure it comes out clean before removing the cake from the oven.
Did you let the cake cool in the pan? Many cake recipes will tell you how long to leave the cake in the pan before transferring it to the cooling rake. Sometimes a cake needs to do a little carryover cooking before it should be flipped out of the pan.
What are your tips for achieving a flat-topped cake?