How to Recycle Propane Gas Tanks
BBQ U: What to Do With That Empty Propane Tank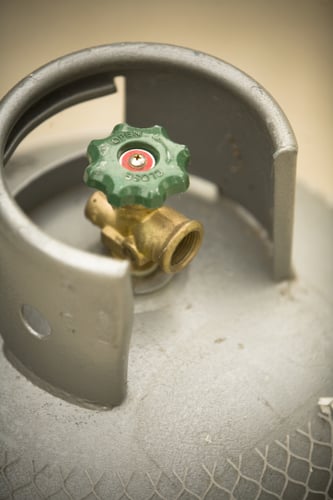 In honor of Grilling Month on YumSugar, we're kicking off a new series, BBQ U, where we coach you on all the fundamentals of grilling, and then some. So you've mastered everything you need to know about lighting a grill, but when the propane tank on your gas grill runs out, what do you do with it? It's not as simple as throwing the tank in the trash.
If you've never needed to replace a propane tank, you'll know yours is empty and needs to be replaced when your flame extinguishes suddenly. For this reason, you'll always want to have another propane tank ready, lest it happen mid-grillout.
Whatever you do, don't throw your propane tank in the garbage or attempt to remove the valve off your tank — if there's any fuel remaining, the pressurized tank has potential to explode. If you're in need of a new tank, then bring your old tanks to a hardware store like Home Depot or Lowe's, which usually offer a tank exchange like Blue Rhino. There, you'll be able to exchange your tank for a new one.
If you're done with grilling and don't need to exchange your tank for a new one, call your local waste management company for pickup, or look up gas and propane companies in your area who might be willing to take the old tank off your hands.