How to Reheat Poached Eggs
Brilliant Kitchen Hack! Reheat Poached Eggs at the Office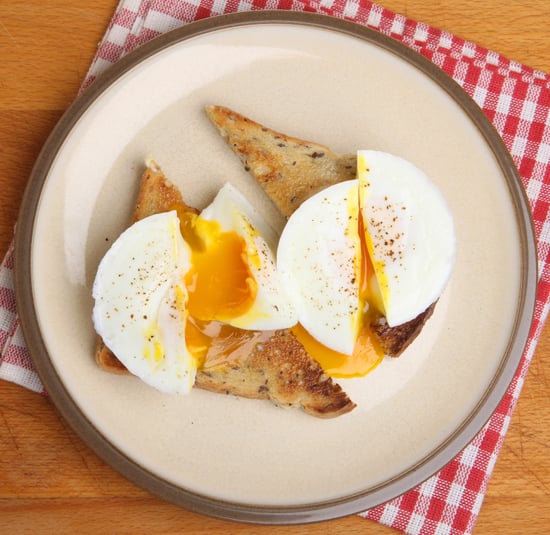 When looking to round out a meal come brunch, lunch, or dinnertime, I stick to a simple motto: put an egg on it (not to be confused with "put a bird on it" . . . ). While fried and scrambled are nice, I hold a special place in my heart for the oozing yolks of a perfectly poached egg, but until now I hadn't thought of them as portable. It turns out, with an ingenious kitchen hack, these luscious eggs can become a protein-packed part of the brown-bag lunch rotation. Keep reading to find out the simple secret.
To brown-bag poached eggs:
Simmer up a batch of poached eggs — we swear, it's easy and takes just a few minutes!
Gently pack the cooked eggs into a thermos filled with cool water. The water helps insulate the delicate yolks from breaking and acts as a short-term refrigerant.
At lunchtime, carefully pour out the cold water (no need to get every drop) and refill the thermos with hot water from the spigot of the water cooler and let sit for 2-3 minutes, or until the eggs are warmed through. The water is the perfect temperature for the task: hot enough to reheat the eggs, but not so scorching that it'll cook the eggs further.
Drain off the hot water, and add the eggs to salad, toast, you name it!