How to Save Money on Groceries at Whole Foods
Smart Whole Foods Shoppers Take Advantage of These Grocery Hacks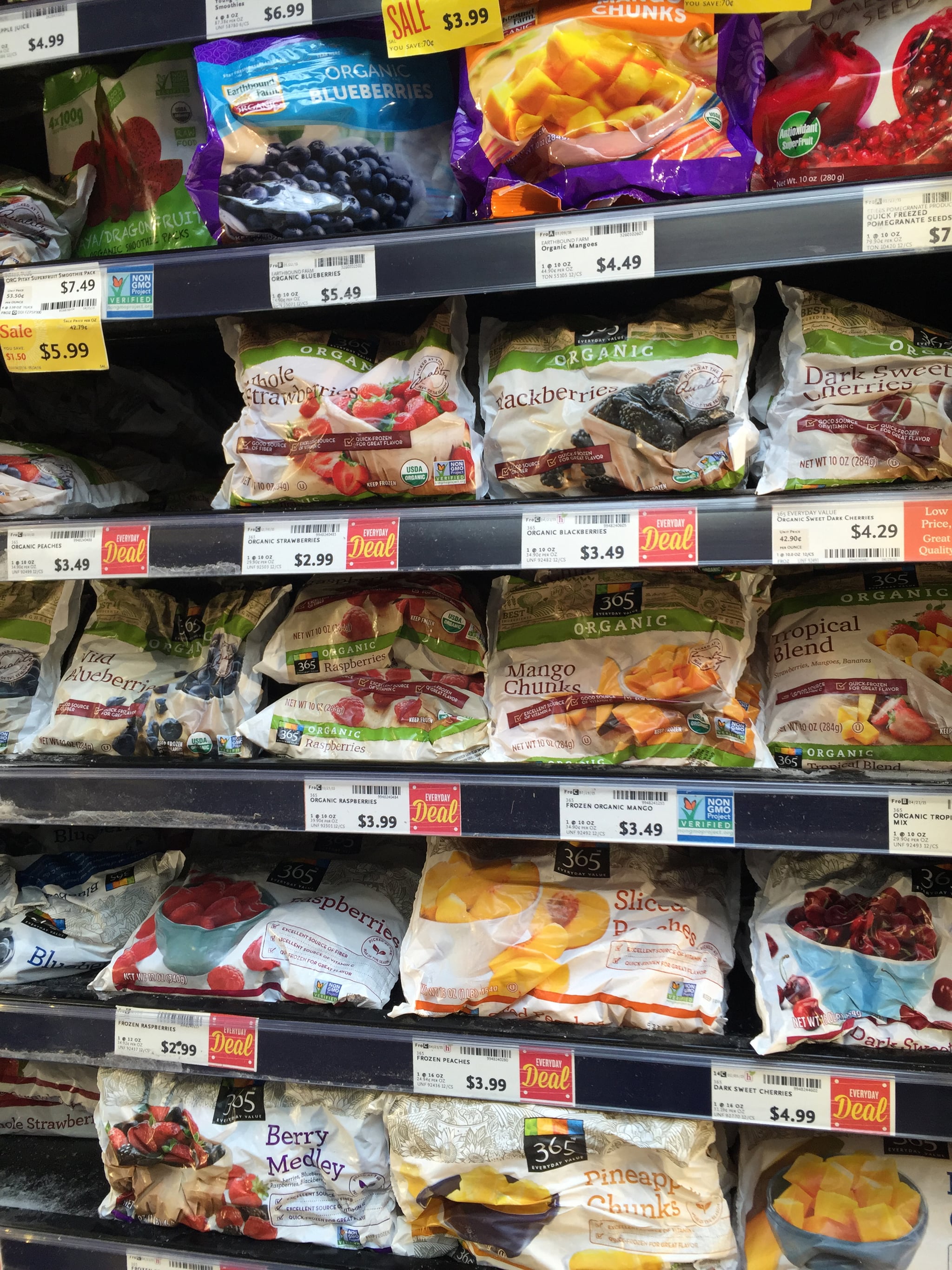 Even if you don't live near Whole Foods's latest value store, 365, there are still ways you can save big on the groceries you love. Whole Foods employees (both current and former) weigh in on the best hacks shoppers can take advantage of so you can walk away with most of your wallet left intact.
Shop on Wednesday
According to a Whole Foods source, there are twice as many reduced-priced items on Wednesday since it's the day the sale cycle turns over. You can also go to Whole Foods' website to see the current sales offered for your store location.
Research the Best Deals
Know how much your staples cost, so you don't run the risk of being overcharged. Research the price per ounce and compare it to Whole Foods listed prices. According to a former Whole Foods employee, these are the best Whole Foods ingredients to buy: stuff from the bulk section (oats, grains, beans, dried fruit, nuts), bread, cake, yogurt, milk alternatives, frozen fruit/veggies, and specialty cheeses. Avoid dry groceries, produce, meat, and conventional dairy (milk, butter, cheese).
Pick Up the Guide and Download the App
Both the Whole Deal value guide and Whole Foods app offer a myriad of coupons which may feature your staples, whether it's nut butter, cereal, olive oil, or frozen ingredients. But do yourself a favor and stick to coupons for the foods you know you love rather than those random flax crackers that look intriguing to you. Whole Foods does accept manufacturer coupons too, so look for those online for your staple items. In addition, each Whole Foods location has a Twitter account and announces special deals for that location.
Try; Don't Buy
If those chocolate-covered cricket chips are calling your name, don't mindlessly throw them in the basket. There's a cheaper way to try the random foods that intrigue you. Ask an employee to open them for you so you can try. It's a Whole Foods policy to let customers try anything — even fresh produce — before buying.
Buy by the Case
Like many other grocery stores, Whole Foods offers discounts if you buy certain products by the case. The "easiest" case to buy is of wine. Whole Foods lets you mix and match six bottles for a discounted rate.
Image Source: POPSUGAR Photography / Anna Monette Roberts