Since so much thought, time, and preparation goes into making the Thanksgiving [1] meal I think it's important to properly set the table. From the utensils to the water glass, it can be hard to remember where everything goes. That's why I've put together this helpful slideshow — learn how to create an elegant place setting now.
Begin with a placemat.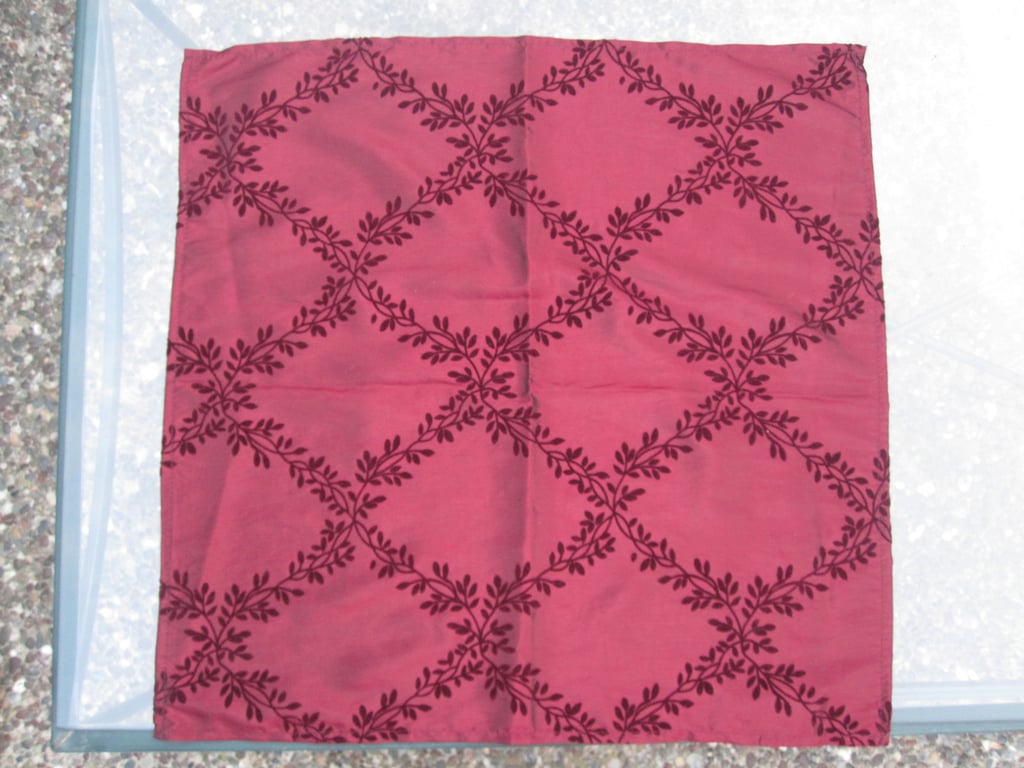 Start by placing chairs around your dining table. You should have one per guest. Cover the table with a nice cloth, or if desired, use placemats.
Center your dinner plate.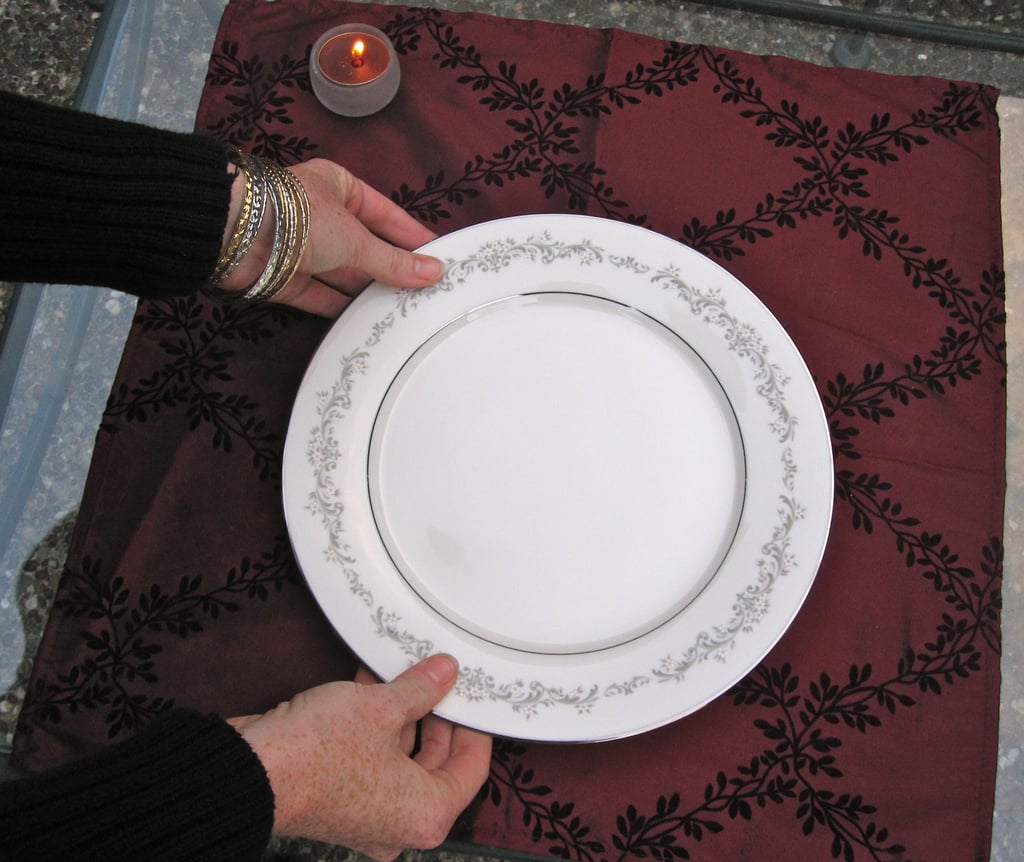 Place one plate directly in front of each chair. Center it on top of the placemat.
Set the napkin down.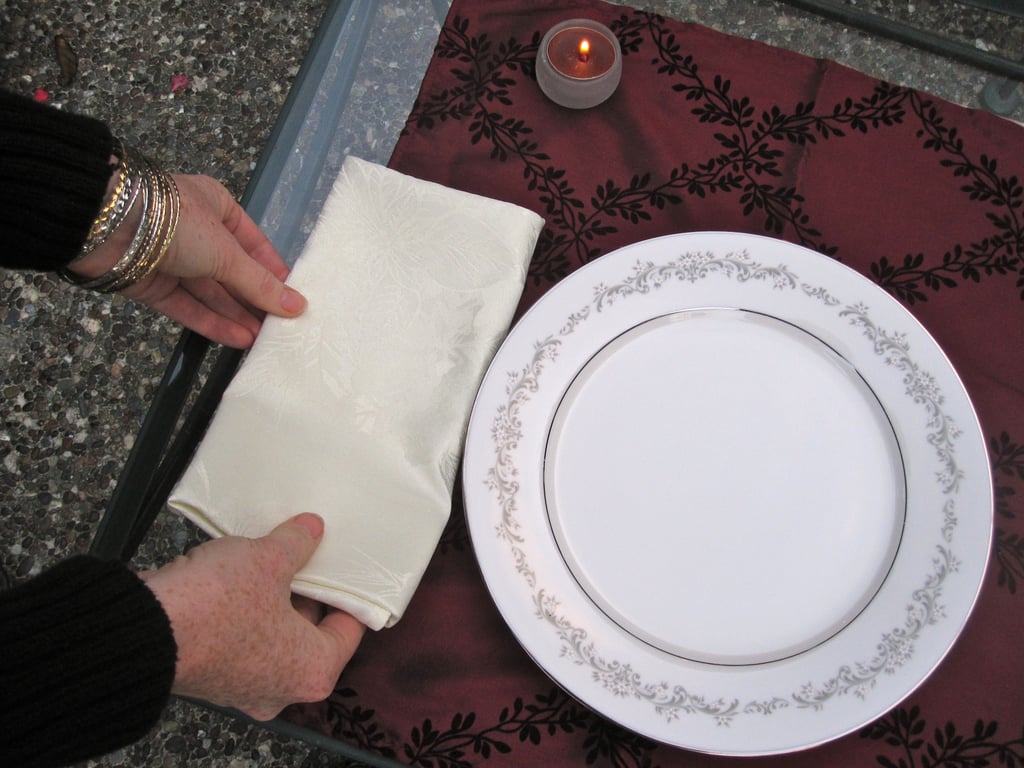 Fold a cloth napkin and place it to the left of the plate.
Arrange the forks in order.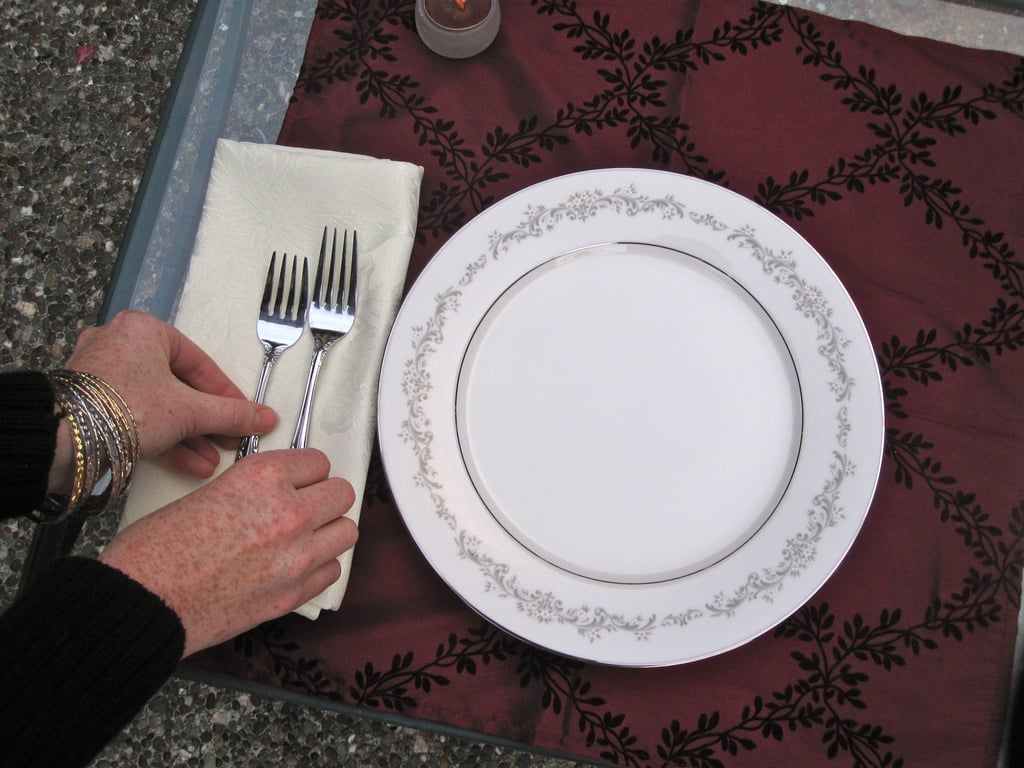 The forks should always be to the left of the plate and go on top of the napkin. The smallest fork (the salad or appetizer fork) goes on the outside, while the larger fork (for the entree) goes on the inside.
Balance out the place setting with a knife and spoon.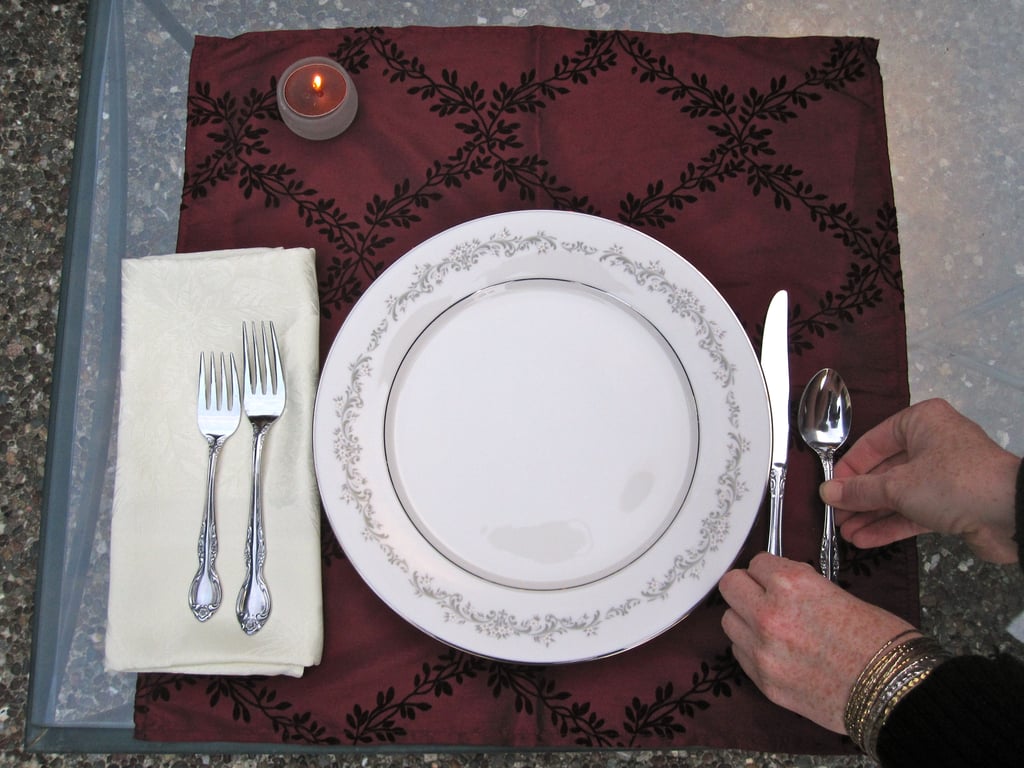 Place the knife directly to the right of the plate. If serving a course that requires a spoon, set the spoon to the right of the knife.
Add the water glass. . .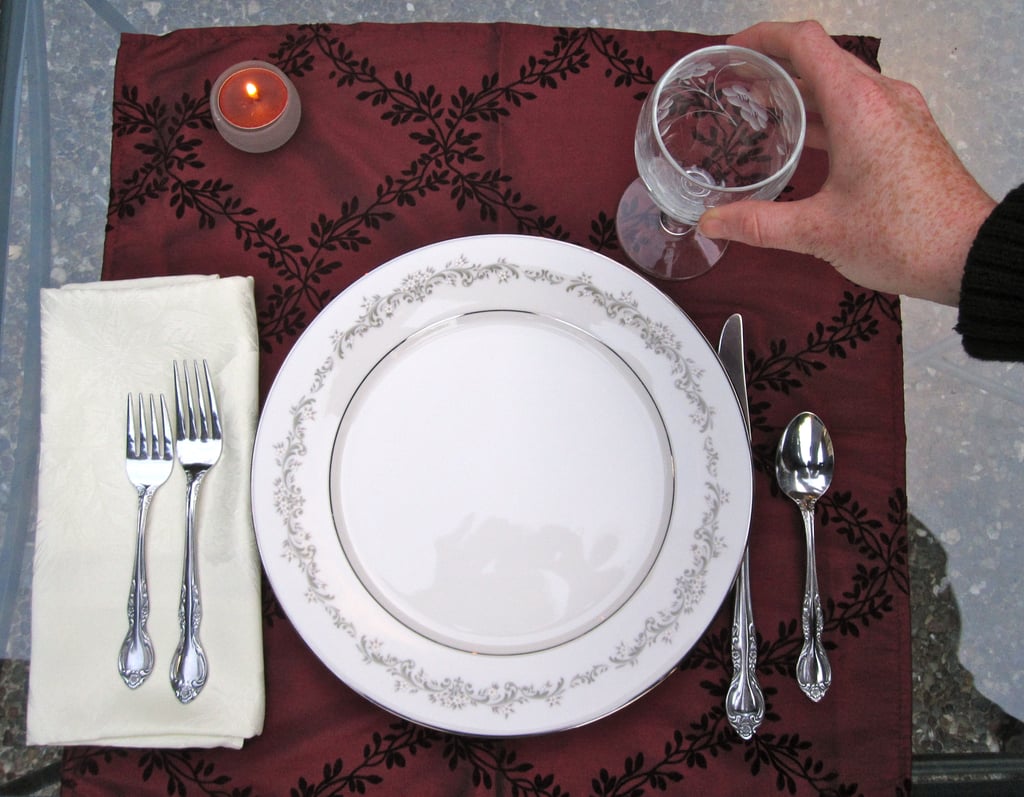 The water glass goes directly above the knife to the upper right of the plate.
. . .and the red wine glass.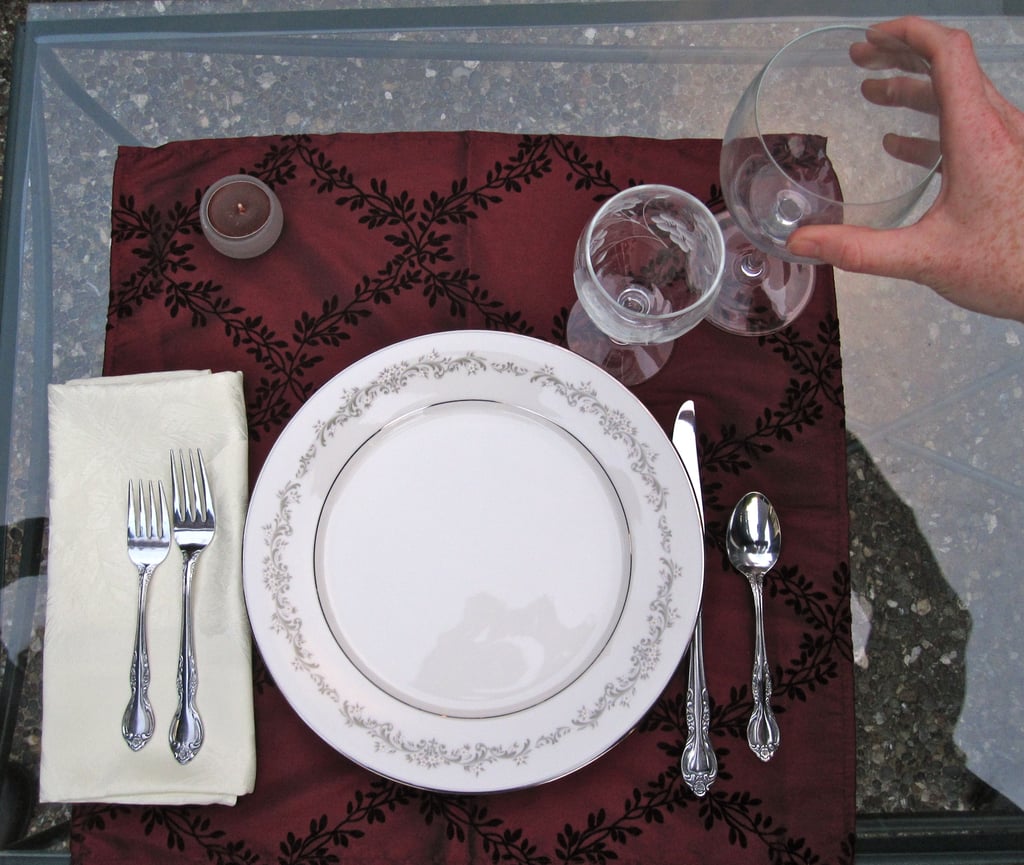 Place the red wine glass next to the water glass.
Don't forget the white wine glass as well!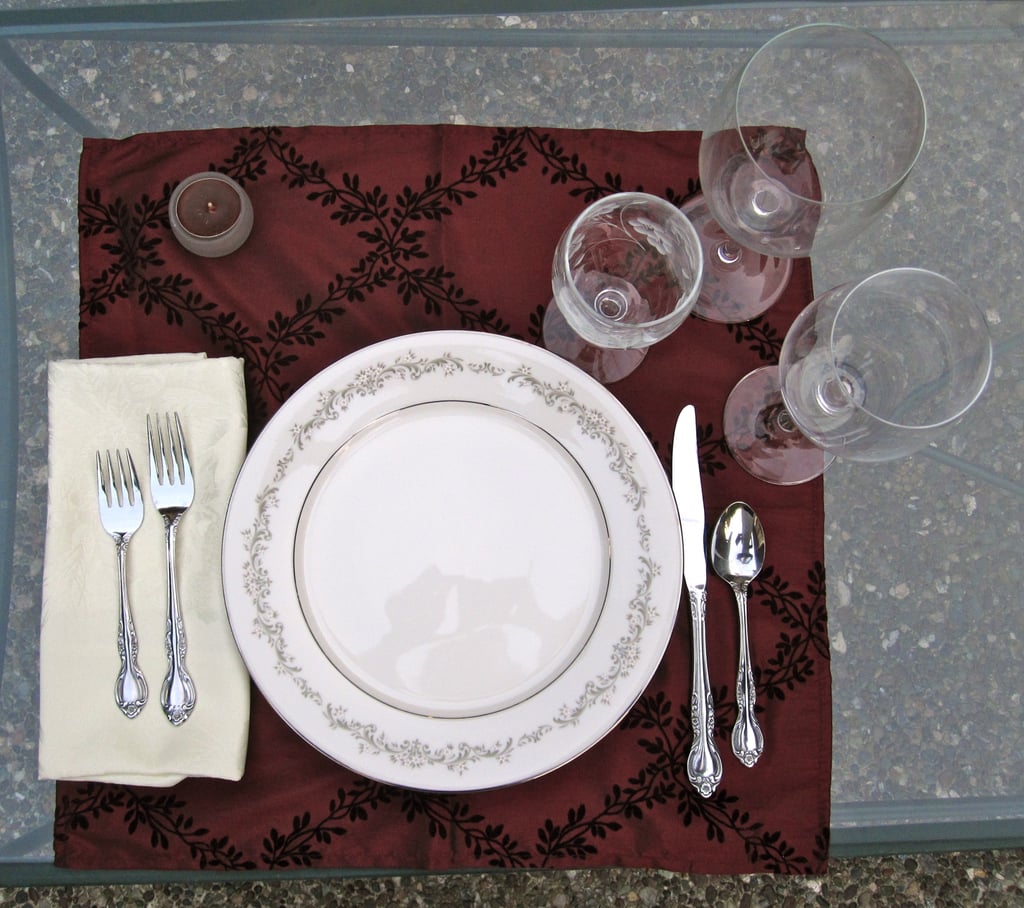 The white wine glass should go next to the red wine glass. To ensure that it fits on the placemat, set to the right of and below the red wine glass.
Add simple embellishments.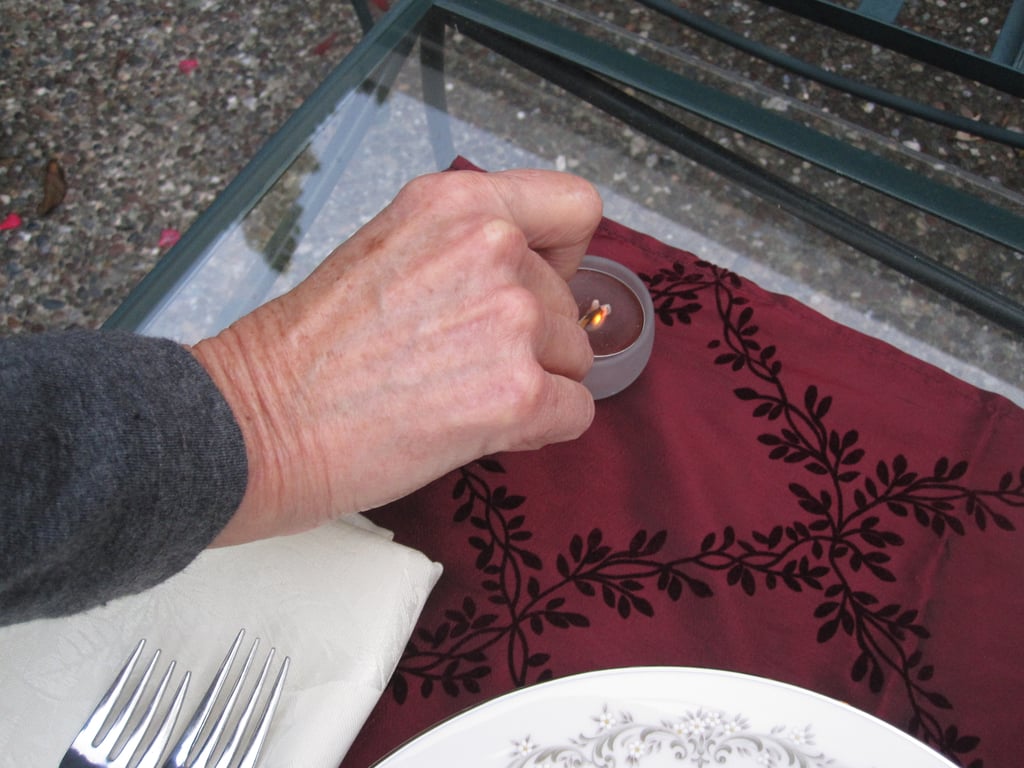 Don't forget to add candles, placecards, or other little decorations. Simple embellishments will make the meal more festive.
You're golden!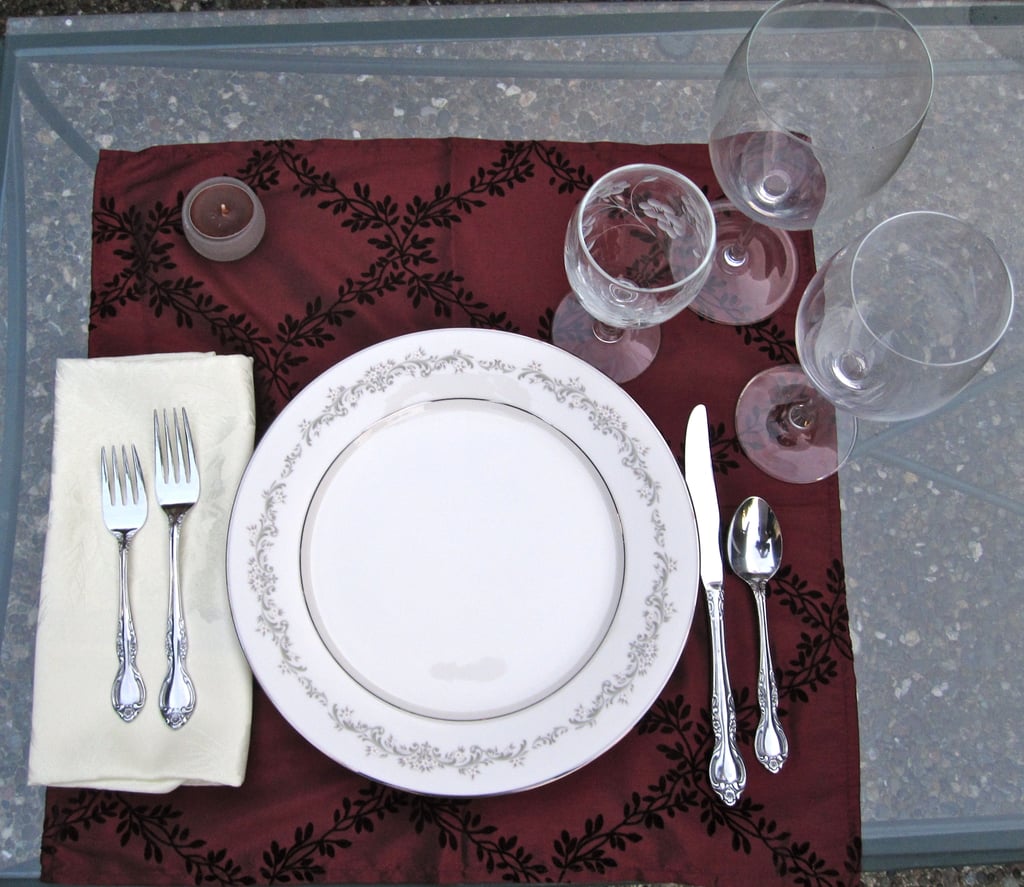 A general rule for setting the table: the utensils and glasses farthest away from the plate are used first. The utensils and glasses closer to the plate are used later in the meal. If serving bread, the bread plate should be placed directly above the forks with a butter knife set across the middle.