How to Squeeze Water Out of Frozen Spinach
Hate Squeezing Out Spinach? Use Cheesecloth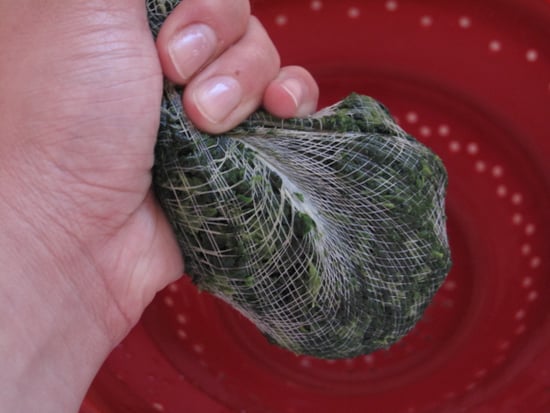 Grating onions, hauling out trash, squeezing out frozen spinach — when it comes to least favorite kitchen tasks, these have all been at the top of my list. A new kitchen technique I've recently learned, however, might've just changed that. Thanks to my friend, cheesecloth, I no longer dislike wringing out spinach.
I hate the idea of squeezing the moisture out of chopped spinach. How is it possible to wring out a mass of minced greens? Inevitably, everything falls apart and results in a mess. Then I was looking up spinach dip recipes online and spotted a picture of someone using cheesecloth. My life will never be the same again.
Have you ever had a lightbulb-kitchen moment like mine?