How to Store China and Silverware
The Right Way to Store Servingware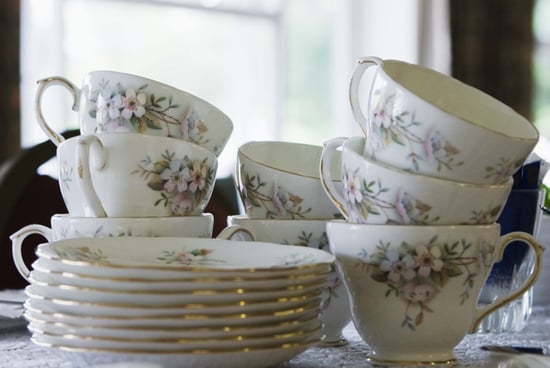 At some point in your life, chances are, you'll be investing in a set of new servingware. But not all ceramics are created equal, and based on the formality and type of dinnerware, it might make sense for you to store some of your high-end china.
If you're tending to ceramics and silverware incorrectly, the odds are stacked against you, and you'll likely run into snafus in years to come. Want to preserve your fancy ceramics and silverware for life? Follow these instructions for packing with care when you read more.
Buy china storage bags that are specially designed for storing high-quality servingware. It's worth it to invest in quality materials made just for dishes.
Account for how much porcelain you have; containers hold between six and eight pieces. Don't stack plates too high; a stack of eight should be the maximum, in order to avoid crushing on bottom plates due to weight.
In between dishes, layer acid-free tissue paper and pieces of felt for protection. Bubble wrap, while not a great space saver, will work in a pinch, too.
Consider location. If accessibility or height is a concern, aim for lower cupboards to avoid potential accidents. The same goes for earthquake-prone areas: the closer to the floor, the better.
Utensils made from silverware will eventually tarnish. To prevent discoloration, wrap each individual item liberally in acid-free tissue paper, making sure they don't clang together as this can cause scratching. Place them in a resealable bag with a moisture absorbent, such as white chalk.
Do you have any fine china stowed away in storage?