How to Store Wine
4 Places You Shouldn't Store Wine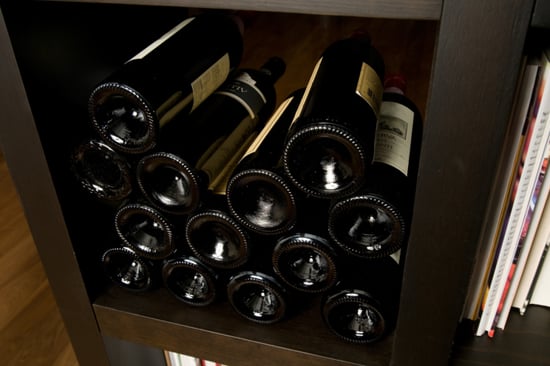 When we sat down with Ray Isle at the Food & Wine Classic in Aspen, he not only talked value wines, he also shared tips for storing wine. Ideally, wine should be kept in a temperature-controlled room or refrigerator, but an interior closet with a steady temperature of 65-68°F is perfectly fine. Unfortunately, according to Isle, many people don't know how to properly store wine and make the common mistake of keeping it in the wrong place. If you've got bottles that you want to enjoy at a later date, read on to learn where not to store your wine.
On top of the fridge — or any appliance for that matter. The heat from the fridge or microwave will cook the wine and make it completely undrinkable.
Near a windowsill. The area surrounding windows is likely the hottest spot in an apartment or house. Constant direct sunlight will overheat and spoil the wine.
In the fridge for a long period of time. When you place wine in the fridge, you should drink it within the next couple of weeks. Why? Keeping wine at a chilled temperature long term can do as much damage as overheating it. Whites and sparklers shouldn't be left in the fridge longer than six months; after that, bubbly will start to lose its fizz.
In the kitchen cabinet. Since the kitchen can get very hot (when the oven is on, a bunch of people are over for dinner, etc.), it's not a good place to keep wine long term.
After speaking with Isle I was happy to learn that my "wine cellar" (a spot at the back of my hall closet) is a great place to keep bottles! Where do you store wine?