How to Taste Coffee
How to Taste Coffee Like a Pro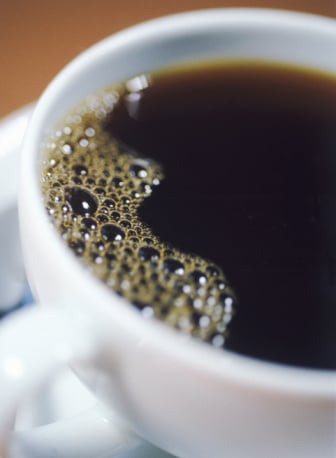 Coffee: it's something I drink every day, and surely for the taste (although, admittedly, the caffeine's a factor, too). Or so I thought — until I attended a recent Starbucks tasting and discovered that I'm not really tasting my coffee.
Starbucks Coffee Master Zach Mercer led me through a sampling of the latest Starbucks Reserve coffee, a rare cup by the name of Jamaica Blue Mountain. It was then that I discovered how to truly taste coffee like a pro.
Want to do the same? Start with black, perfectly brewed coffee, at a temperature around 200ºF. Then follow these basic coffee-tasting steps.
Smell it. Cup your hand over the mug of coffee to capture the aromas before they escape into thin air. Observe what you smell: are you getting citrus, or maybe chocolate?
Slurp it. Take an airy slurp — it's OK if you make noise! "Let the coffee splash around your tongue," Zach says. This allows the coffee to cool slightly and helps to aerate all the flavors.
Locate where the coffee hits your tongue. Is it the middle back of the tongue or the sides of the tongue? I noted that the acidity hit the sides of my tongue in a way that made me salivate for more Blue Mountain. "There are no wrong answers," Zach reassures.
Talk about it. Discuss what flavors you're getting with other tasters. Is the coffee light and bright, or dark and aggressive on the palate? Is the finish nutty? Do you detect baking spices like clove and cinnamon? Observe the context, too. If it's humid out, flavors can taste much more monotonous than if the weather's crisp and dry.
I've never taste my morning cup the same way again. Do you follow these steps when you drink coffee?