How to Use a Wine Bottle as a Rolling Pin
Kitchen Hacks: The Wine Bottle Rolling Pin
Welcome to our new series Kitchen Hacks, where we take ordinary household objects and transform them into useful kitchen tools. We know it's difficult to stock a kitchen with every gizmo and gadget, especially if you live in tight quarters. So instead of junking up your drawers with unused items, try make-shifting kitchen tools with our tips.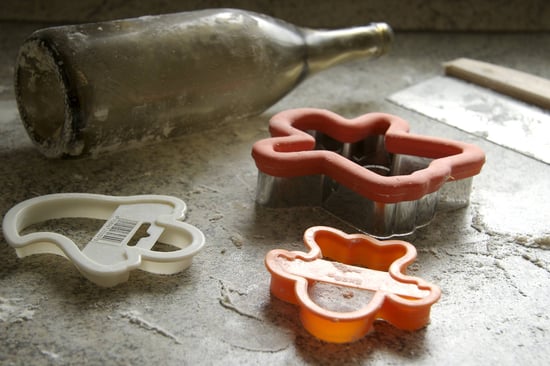 Have you ever been ready to roll out your dough only to realize you've misplaced your rolling pin? No problem! Rolling pins are incredibly easy to makeshift using an empty wine bottle. Since glass stays cold, the wine bottle keeps the dough firm and malleable, so the dough won't warm up and start sticking to surfaces. The perfectly round shape and long body of the bottle also contribute to making this an amazing substitution for a rolling pin.
Before you begin rolling, remove the bottle's label, scrape off the sticky glue residue, and wash the outside to disinfect it. Or, for a quick fix, simply cover the bottle in saran wrap (although it should be noted, the saran wrap may leave tiny line indentations in the dough). Once the bottle is washed or wrapped, sprinkle it with flour all around. Then roll out the dough by keeping your hands on the top of the bottle's body and pressing down firmly as you slowly rotate the bottle. Ta-da! It's as simple as that.
Have you ever tried this technique out before? Were your results successful?
Source: Nicole Hamaker for Pinch My Salt