How to Wash Reusable Cups
How to Care For Those Double-Walled Reusable Cups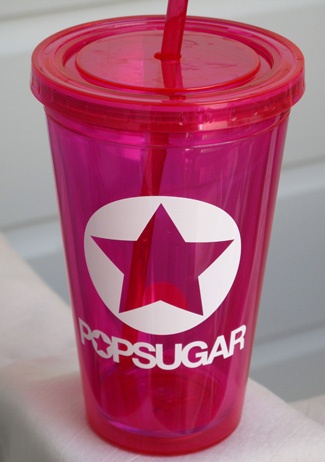 Ever since Starbucks came out with its highly coveted to-go cold cup tumbler, I've been spotting similar versions everywhere: at drugstores, on the bus, and all over Sugar HQ!
Double-walled acrylic cups are an eco-friendly, sturdy vehicle for not only iced beverages like coffee, but also the smoothies I've been whipping up every morning as a fresh start.
Want to know how to ensure your reusable drink ware lasts as long as possible? Then follow these tips, when you keep reading.
Don't throw them in the dishwasher, freezer, or microwave. This could potentially cause them to break down over time.
Instead, hand wash your cups with warm, soapy water (don't soak them!), then air-dry them with the top and straw off.
Ideally, your cup should be free from bisphenol A (BPA), an industrial chemical that's been known to seep into food and beverages over time.
While these cups do tolerate hot beverages, you don't want to melt that plastic, so don't pour in extremely hot liquids. Instead, wait for them to come to a drinkable temp.
Are you a fan of reusable cups, too?