How Are You Using Up Thanksgiving Leftovers?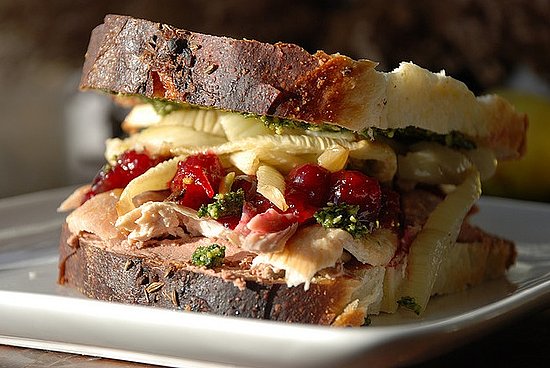 Turkey and cranberry quesadillas, turkey tortilla soup, turkey and stuffing sandwiches, turkey and sweet potato chili: the ways to use up leftover Thanksgiving dishes are endless! And whether you love them or hate them, you've got to do something with all that turkey, cranberry, and vegetables. Yesterday I served up a scrumptious turkey hash with fried eggs and whole wheat toast. Today I'm making cranberry, fontina, and sage puff pastry pinwheels that I'm offering as an appetizer with sparkling wine.
How about you? How are you using up leftovers? What have you made already?
Source: Flickr User kthread