 Although there are few cuts of meat more versatile than boneless, skinless chicken breasts, it can be easy to tire of white chicken meat, as it's often prepared in the same, predictable ways.
For dinner tonight, use leftover cutlets to pull your palate out of a chicken slump. This recipe for chicken breasts stuffed with hummus, panko, pine nuts, and spinach is elegant and easy. To make this exciting take on chicken breast,
.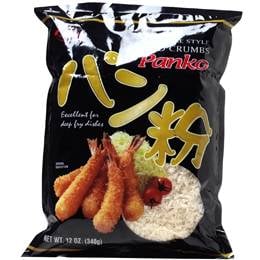 Hummus-Stuffed Chicken Breasts
Ingredients
One 10-ounce box frozen chopped spinach, thawed and wrung out
2/3 cup hummus
1/4 cup pine nuts, lightly toasted
1/4 teaspoon ground nutmeg
Salt and pepper
4 skinless, boneless chicken breasts, butterflied by your butcher and pounded 1/4 inch thick
1/2 cup flour
2 large eggs
1 1/2 cups panko (Japanese bread crumbs)
4 tablespoons butter
Directions
Preheat the oven to 350°. In a medium bowl, combine the spinach, hummus, pine nuts and nutmeg. Season with salt and pepper.
Season the chicken with salt and place one-quarter of the hummus mixture on the right side of each breast. Fold the left side over the mixture. Using toothpicks, close the open sides.
Place the flour in a wide, shallow bowl and season with salt and pepper. Beat the eggs in another bowl and place the panko in a third bowl. Coat the stuffed chicken with the flour, shaking off any excess. Dip the chicken in the egg, then coat with the panko.
In a large skillet, heat the butter over medium-high heat until the foaming stops. Add the chicken and cook, turning once and adjusting the heat as necessary, until golden, 3 to 4 minutes per side. Transfer the chicken to a foil-lined baking sheet and bake for 10 minutes. Let rest for 5 minutes. Discard the toothpicks and slice each breast into pieces.
Serves 4.
Information
Category

Poultry, Main Dishes

Cuisine

North American