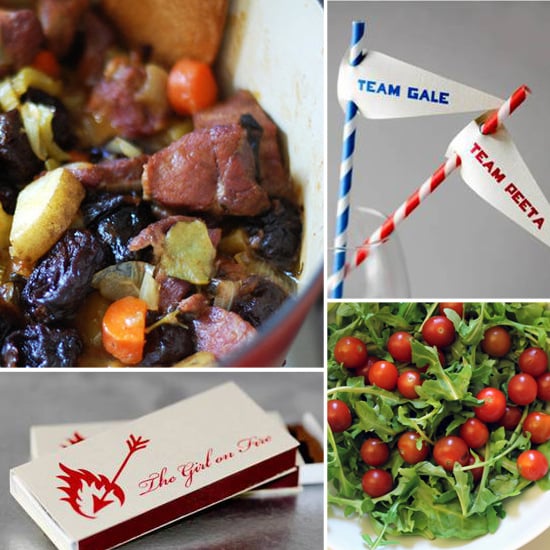 Photos: For Your Party, Camilla Salem
If you're planning to celebrate today's The Hunger Games release, might we suggest a party? In this case, the fun is in the details. They may be called the Hunger Games, but nobody will go hungry with food like lamb stew with dried plums and fresh bread topped with goat cheese. Turn your home into a scene from the glamorous Capitol, and discuss what your strategies in the arena would be. For our party suggestions, keep reading.
How are you planning to celebrate the release?