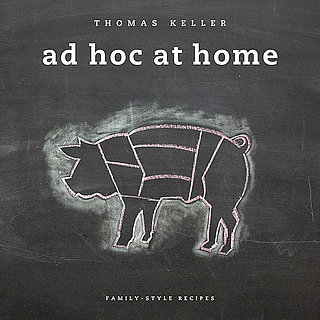 This morning, the International Association of Culinary Professionals (IACP) announced the finalists for its 2010 cookbook awards. Among the finalists? Notable restaurant chefs Thomas Keller, John Besh, Marcus Samuelsson, and Michael Psilakis, as well as former Gourmet editor Ruth Reichl.
The IACP awards winners in the following categories: American; Baking: Savory or Sweet; Chefs & Restaurants; Children, Youth, and Family; Compilations; Culinary History; First Book; Food Photography and Styling; Food Reference; General; Health and Special Diet; International; Library Food Writing; Professional Kitchens; Single Subject; and Wine, Beer & Spirits. To find out which notable cookbooks have — and haven't — been included, read more.
John Besh's My New Orleans: The Cookbook goes head-to-head with the likes of Marcus Samuelsson's New American Table in American cookbooks; Michael Psilakis's How to Roast a Lamb will have to compete with Thomas Keller's bestselling Ad Hoc at Home in the Chefs and Restaurants category. Ruth Reichl is nominated for Gourmet Today and Parisian pastry blogger David Lebovitz is nominated in Literary Food Writing for The Sweet Life in Paris. The entire exhaustive list has been posted on the IACP's website, and winners will be announced in a ceremony in Portland, OR, on April 22.
The unspoken award for Cookbook Snub of the Year goes to David Chang and Peter Meehan's Momofuku, which, despite being submitted for consideration and receiving glowing accolades, was not on the list. Who do you think should win?