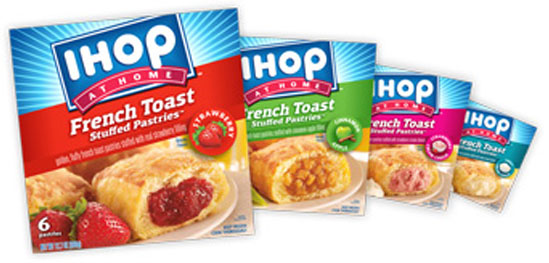 Today IHOP announced the launch of a new line of premium frozen breakfast foods, IHOP at Home. The products, which are available exclusively at Walmart, consist of French Toast Stuffed Pastries, Omelet Crispers, and Griddle 'n Sausage wraps.
There are no details about the cooking method of these breakfast items, which I find a little unappealing. Do they go in the toaster? Microwave? Toaster oven? Although I haven't tasted them, I can't imagine that they are all that good.
Still, when I was younger, pizza pockets piping hot from the microwave were an after-school treat, so maybe in a pinch, these could hit the spot for a fast breakfast. Are you interested in trying IHOP at Home?