Ice Cream Making Tips
Before You Make Ice Cream, Read This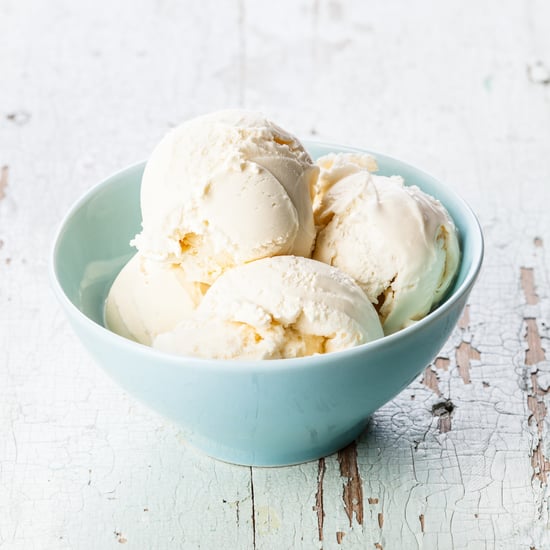 From raspberry fro-yo to buttermilk sorbet, we're all about making our own ice cream. While I've been making the frozen dessert at home for years, there was a time when I was intimidated by the egg- and cream-based custard. How do you keep the eggs from scrambling? What's the best way to flavor it? Does one have to chill the mixture completely before putting it in the machine? These are questions that I've asked myself, and since you may be wondering the same thing, I'm sharing my tips for making ice cream.
Prep Things Right
Before you start to make ice cream, place the machine's canister in the freezer. It has to be completely frozen (this takes about 24 hours) for the ice cream maker to function correctly.
Begin to make the ice cream several days before you plan to serve it (you'll see why shortly).
On the first day, make the ice cream base. When pouring hot milk or cream into egg yolks, do so very slowly. It is possible to scramble the eggs, so the slower you add the hot liquid, the better!
Strain the base through a fine mesh strainer and into a clean bowl or large ziplock baggie before chilling. If any egg scrambles, it will be strained out.
Let the ice cream base chill in the refrigerator overnight.
Read on to learn more helpful ice cream hints.
Aim to Freeze
The following day, put the base in the ice cream maker.
Don't overfill the ice cream maker. This will result in a giant mess.
After the ice cream batter is chilled, add extracts; toss in fresh fruit, chunks of cookies, pieces of candy, and other mix-ins when the ice cream has just finished churning. Dump the ingredients in, let the machine churn for a minute to distribute them evenly, then transfer to the freezer.
Once the mixture has turned into ice cream, place in the freezer for at least four hours or overnight.
After the mixture is cold enough, transfer it to a freezer-safe container as quickly as possible. You don't want it to melt!
Store to Score
To prevent ice crystals from forming, press plastic wrap on top of the ice cream.
Ice cream will keep in the freezer for a week or two, but after that point, it will become freezer burned.
Know that homemade ice cream will never be as firm as store-bought ice cream, so keep this in mind when making other frozen treats (like Klondike bars).
For easy-to-scoop ice cream, freeze in a rectangular container or pan.
Do you make ice cream at home? Share your tips below!