Iced Teas Ideas
Branch Out With Interesting Iced Tea Brews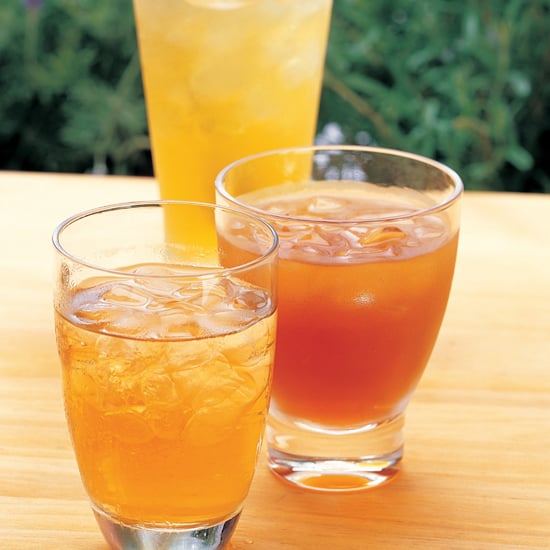 The hot weather calls for crisp, tart iced teas, and there's no reason to limit yourself to the standard white, green, or black varieties. Pretty much any tea can be brewed hot, chilled, or served over ice. As an added bonus, cooling tea helps you to better taste the flavor profiles. Expand your iced tea repertoire by chilling these interesting and lesser-known teas in your iced tea pitcher.
Herbal "tea": Anything herbal can make a refreshing non-caffeinated tea, such as rose or mint. Alternatively, opt for Chinese-inspired teas like ginseng or chrysanthemum.
Flavor-infused teas: Try a blend with a spicy flavor profile, like a ginger white tea. A floral-infused tea can be addictive. Case in point: jasmine green tea, which is the standard brew for Chinese bubble tea. For something naturally sweeter without added sugar, experiment with teas that have added fruit oils (for instance, peach black tea).
Lesser-known varietals: Fermented teas possess a deep, earthy flavor; the Taiwanese favor oolong or pu-erh. To enjoy a glass of tea that has the body and tannins of a black tea without the caffeine, South African rooibos or red bush teas are a great alternative. In South America, yerba maté is well loved for its grassy, almost astringent quality and its purported energy-boosting properties. And barley tea, popular in Japan, has a nutty, roasted flavor, which has a comforting, popcorn-like quality.
Tell us: what interesting brew do you prefer to turn into iced tea?