Thomas Keller [1]'s The French Laundry [2] in Yountville, CA, just celebrated its 20th anniversary [3], and since Keller took the helm as chef and owner in 1994, it continues to be revered as one of the top restaurants in America. The restaurant has retained its three-star Michelin rating for over seven years, and the list of world-class chefs who have worked the French Laundry line is just as impressive. Of all its accolades, alums, and signature dishes, these seven withstand the test of time.
Source: Flickr user Dave Dugdale [4]
Seasonal Fixed Menu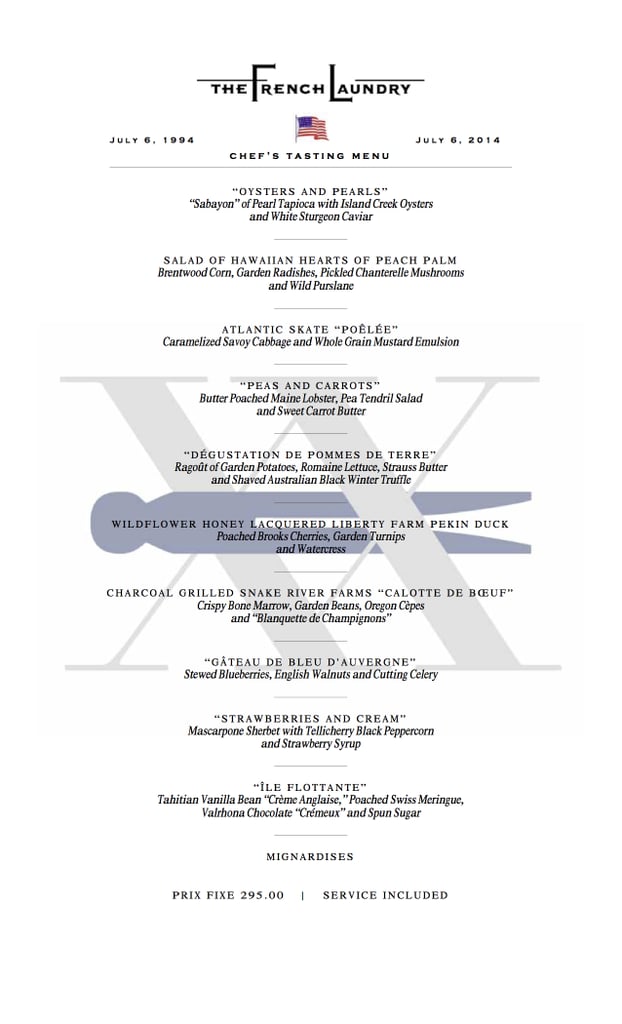 The core of The French Laundry is its fixed menus, both a chef's tasting and a vegetable, and these menus change daily, depending on what's in season. After the first day of service back in 1994, Keller and his team decided to implement a daily changing menu [5]: "That was one of the most significant decisions I ever made without recognizing it as a true decision." Back in 1994, the tasting menu cost a mere $49, but today, the prix fixe is $295.
Source: The French Laundry [6]
Salmon Tartare Cornets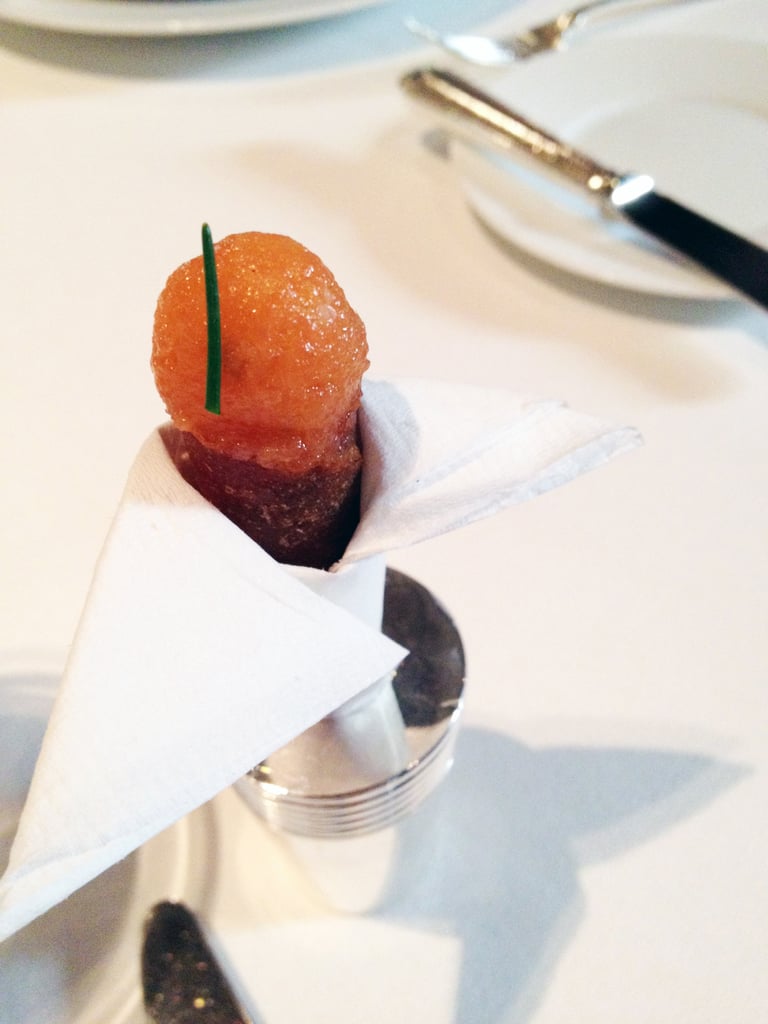 Though today it may seem commonplace for chefs to bring playfulness and nostalgia to refined dishes, Chef Keller introduced this trend, constructing dishes that resemble familiar American foods. One of The French Laundry's most iconic dishes is the salmon tartare amuse-bouche, modeled after a miniature ice cream cone.
Photo: Anna Monette Roberts
Grant Achatz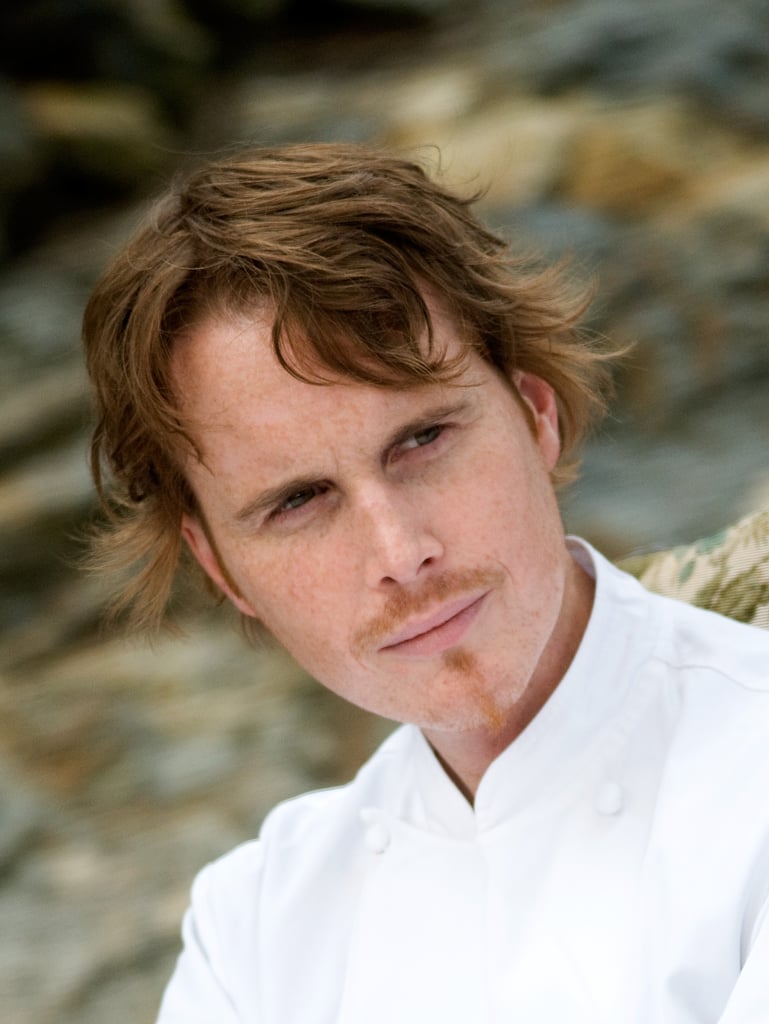 Before Grant Achatz became the molecular mastermind behind Alinea in Chicago, he worked his way up the line to sous chef at The French Laundry. One day in 1999, chef Keller slapped an issue of Gourmet magazine [7] featuring Ferran Adrià down on the table, told Achatz that this man's cooking was "right up his alley," and offered to secure him a stage at El Bulli. Though only five days [8], that experience, completely instigated by Keller, helped shape the entire concept of Alinea.
The French Laundry Cookbook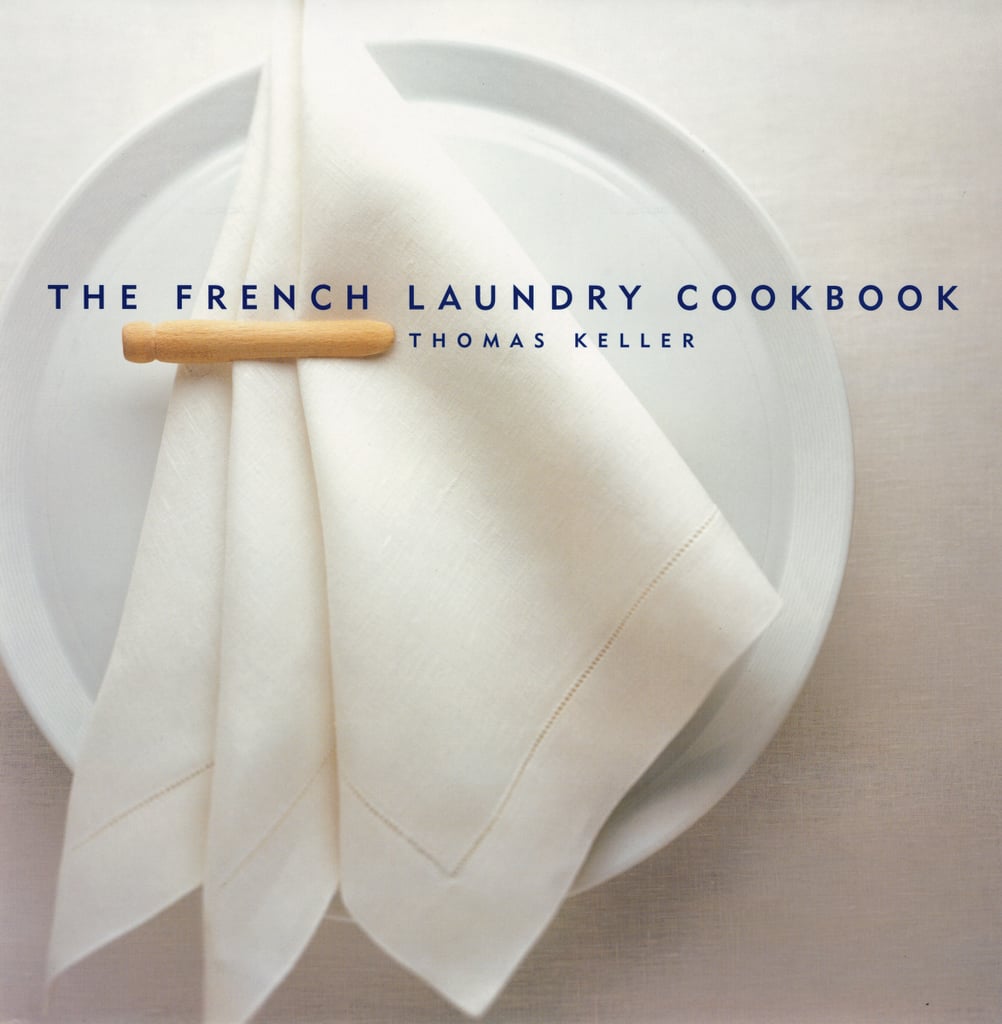 Without edits, omissions, or changes, The French Laundry Cookbook [9] ($50) contains 150 recipes directly from the kitchen itself. Though it has been 15 years since its release, it continues to be the all-time favorite cookbook among world-renowned chefs, including Grant Achatz of Alinea. He explains [10], "When it was published [in 1999], it was way ahead of its time in terms of the format, its physical size, the photography, the layout, and the recipes. When you pick up the book you know right away, even if you've never been to the restaurant, what The French Laundry is all about. There is a recipe in that book, the Oysters and Pearls, that is my favorite dish of all time. Ever. The first time I tasted it was one of those moments in my career when I thought, 'This is why I am cooking.'"
Oysters and Pearls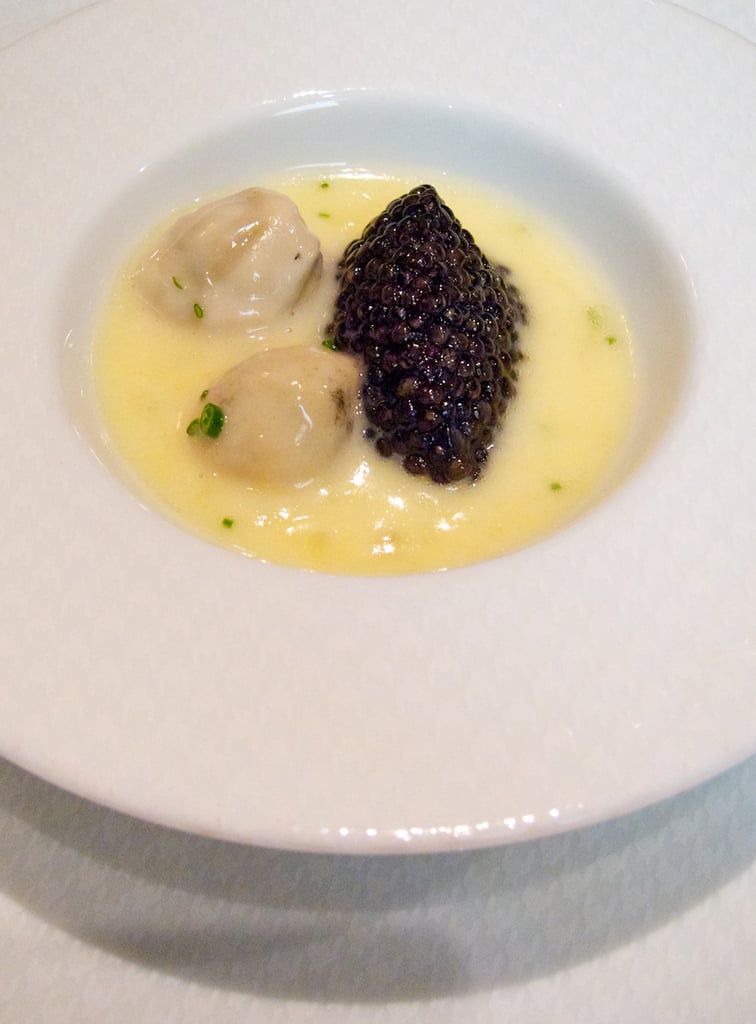 Oysters and Pearls, or a tapioca pudding with two oysters and a quenelle of white sturgeon caviar, remains the first course on the menu for a reason. Restaurant-goers can't get enough of this intriguing pop of French and Californian flavors.
Source: Flickr user Matthew Hine [11]
Corey Lee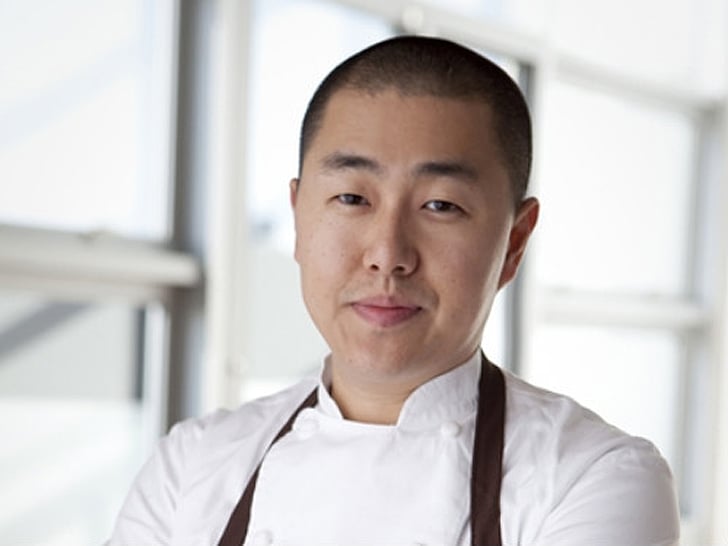 Prior to opening the two-Michelin-starred Benu in San Francisco, Corey Lee worked the French Laundry line for nine years. "I didn't plan to spend that long there, and I think that's a testament to the kind of restaurant Thomas runs — his ability to retain staff, constantly challenge them, and offer opportunities," he commented [12].
Source: Eater / Benu [13]
Coffee and Doughnuts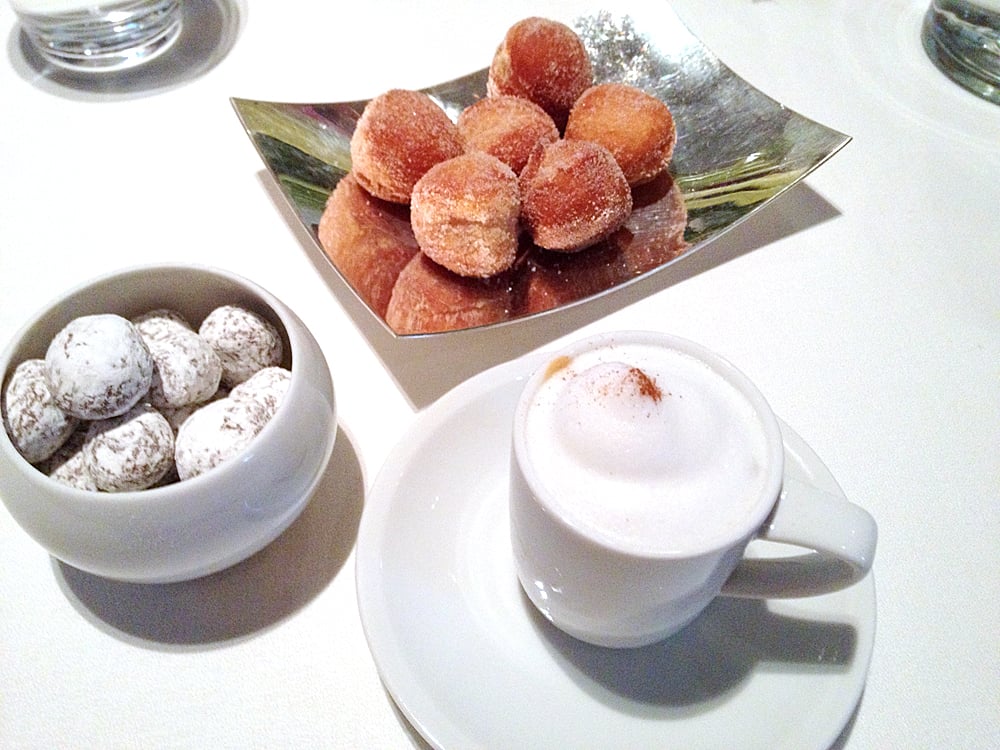 A signature French Laundry dessert that isn't quite what it seems, Coffee and Doughnuts consists of doughnut holes and a cappucino semifreddo (a cold, custardy mousse).
Photo: Anna Monette Roberts
The Future Legacy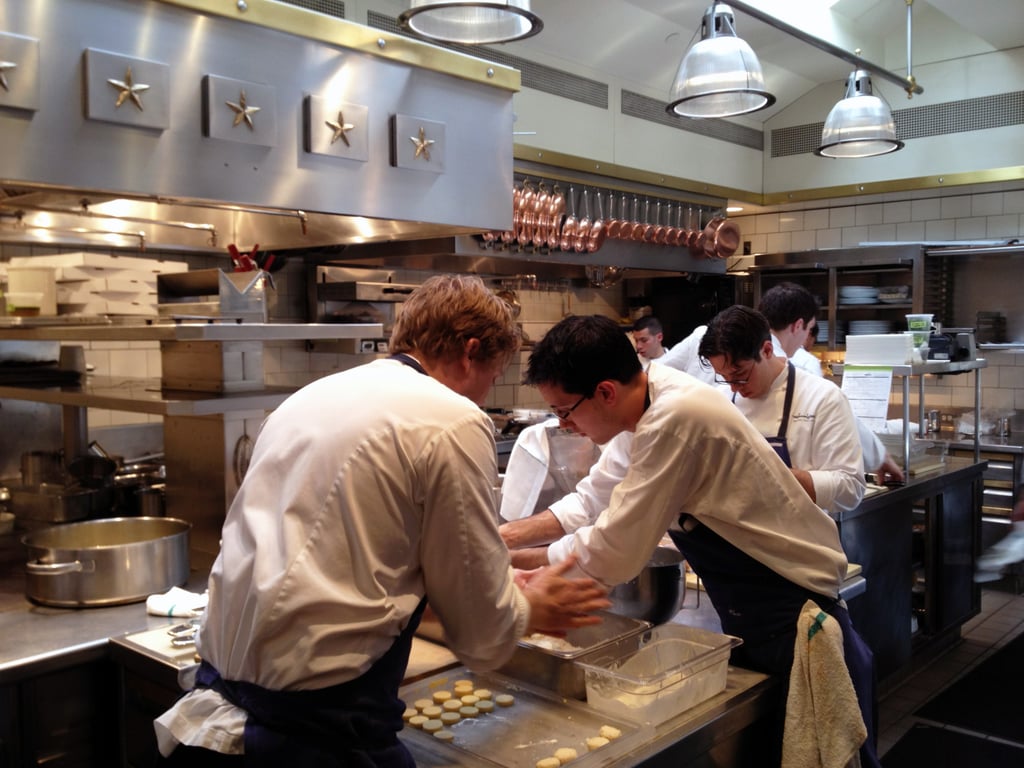 In preparation for the 20th anniversary, the French Laundry kitchen experienced a complete remodel [14], since the tiny space had not been touched in two decades. Chef Keller, who no longer handles the day-to-day activity in the kitchen, expressed his tinge of sadness: "I'm challenged emotionally, because I'm tearing down the last kitchen I ever worked in, but I have to do it to give this restaurant what it needs for the next 20 years. Otherwise it's going to be stagnant." In addition to this project, the chef and his restaurant group plan to open an ice cream shop called Bouchon Creamery [15] in Yountville.
Photo: Anna Monette Roberts
Have You Dined at The French Laundry?

Photo: Anna Monette Roberts